How To Launch A Easter Marketing Campaign [Free Webinar Included]
Easter's right around the corner. And if you're anything like us, that means you have a lot to get done. Furthermore, when it comes to making easter graphics, there are a few things to keep in mind.
First you'll have to create a versatile social media template and use visual elements consistently to create posts for different social media platforms.
Next up, you need to do some hygiene checks. For example, does your Facebook header graphic complement your profile photo?
For better efficiency and consistency, creating multiple design templates for different post types helps. Like a blueprint of sorts.
And all of your designs MUST use eye catching visual elements to make your marketing graphics memorable.
Yes, that's definitely a lot of work, but don't worry - Picmaker has got your back.
1
Create Stunning Easter Graphics For Your Campaign
A campaign is not just about putting together some last-minute Easter graphics and hoping for the best. No—it's about designing a comprehensive content strategy that will reach your audience where they live, work and play. And to make that happen - we need to make sure that you have all the right tools at your disposal.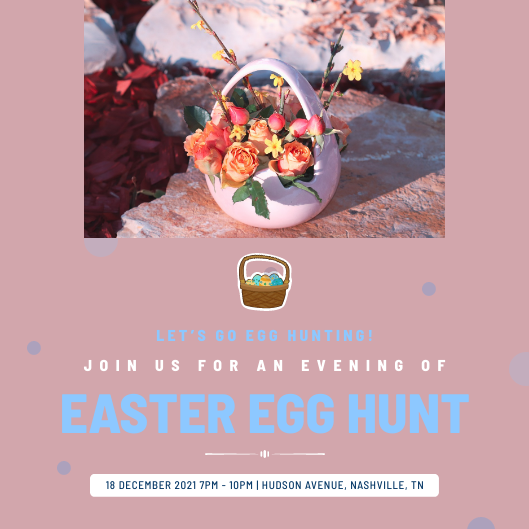 With this blog, we'll share some tips, tricks and quick hacks that can help you create beautiful designs in no time, so you can focus on what really matters: spending time with your family and eating as much candy as possible.
There are a lot of ways you can use the holiday to boost your brand's reach and you have to be well-equipped for your brand's social media success.
But we get it - it can be hard to know where to start, especially if you don't have a strong design team on hand.
Luckily, there are several free online DIY design solutions to get access to incredible resources which can help you create Easter-themed graphics in minutes. And you get to promote your brand during the holiday season.
2
Ready to Use Easter Templates For Your Campaigns
There's a reason why everyone loves the Easter holidays. It's a time to celebrate life and look forward to new beginnings with friends, family and loved ones.
But as an online marketer, you need to work hard to ensure that your brand is represented across holiday-themed images and graphics, too. That's why it's important for any business to have a complete Easter campaign in place before this holiday season rolls around.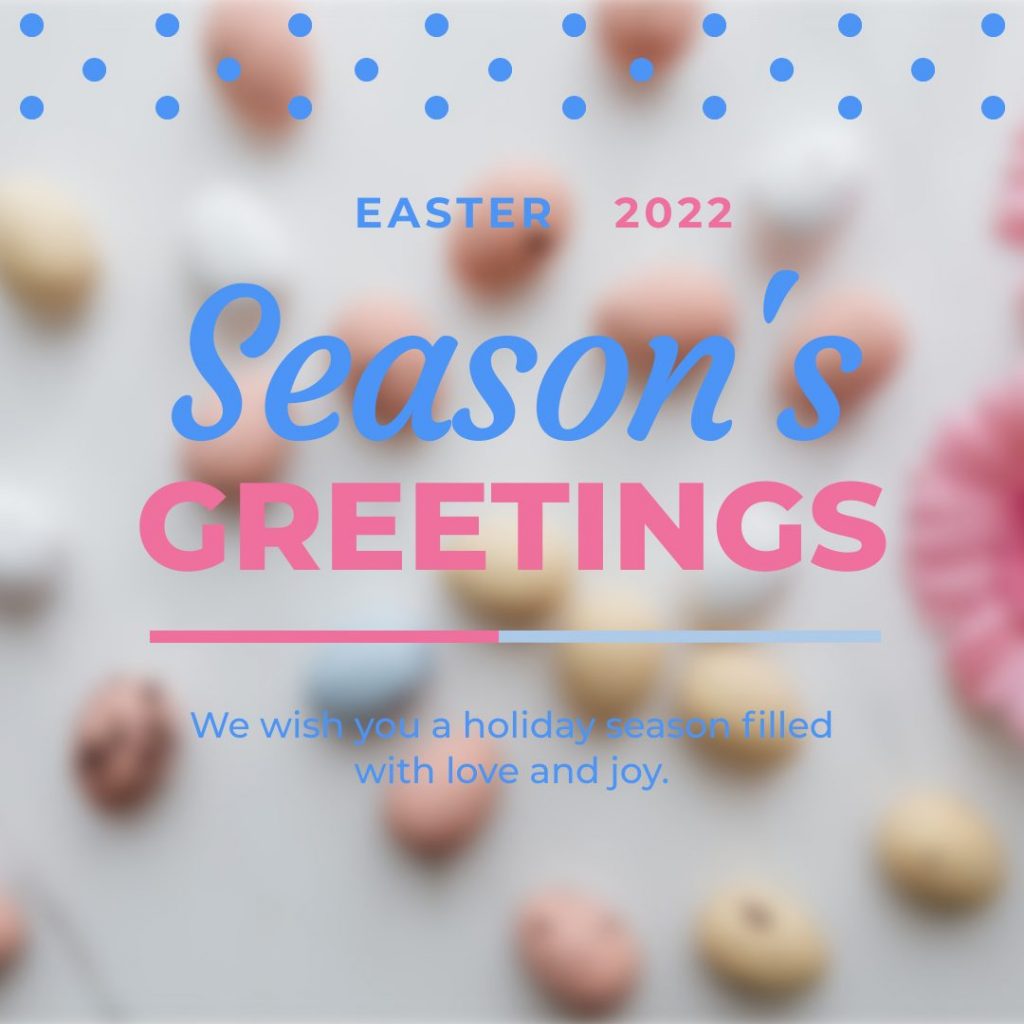 Thanks to the power of AI, today there are heavy duty DIY design tools, brimming with fresh Easter templates that are perfect for creating all kinds of content—from email headers to social media posts, making your holiday-themed marketing campaign a cake walk. (That's right. You don't need expensive software or a large design team to craft your design assets!)
You can choose from hundreds of different design elements, backgrounds, and overlays so you can create beautiful, unique designs that will really make an impact.
Whether you're looking for:
An Easter invite
A new theme for your special sale
Or simply some fun graphics to share on social media
Signing up for platforms that have ready made templates already prepared for you - can be quite a game changer.
And the best part is, you don't need any design or technical experience to use these tools —the whole process is simple, intuitive, and fast. These Easter templates are designed by experienced graphic designers and are fully customizable, so that you can easily add your own branding or other personal touches.
You can create instant professional looking content for promotion on social media or email marketing campaigns, or even print them out for posters or flyers!
Take Picmaker for example. With our hundreds of seasonal templates, all it takes are a few simple clicks to transform your Easter marketing materials into stunning masterpieces.
3
Four Ideas To Make Your Easter Campaign Awesome!
No matter what your business is or what you're looking for in your Easter marketing efforts, we've got you covered with some tips and tricks you need to create a complete campaign that will get noticed by customers this holiday season.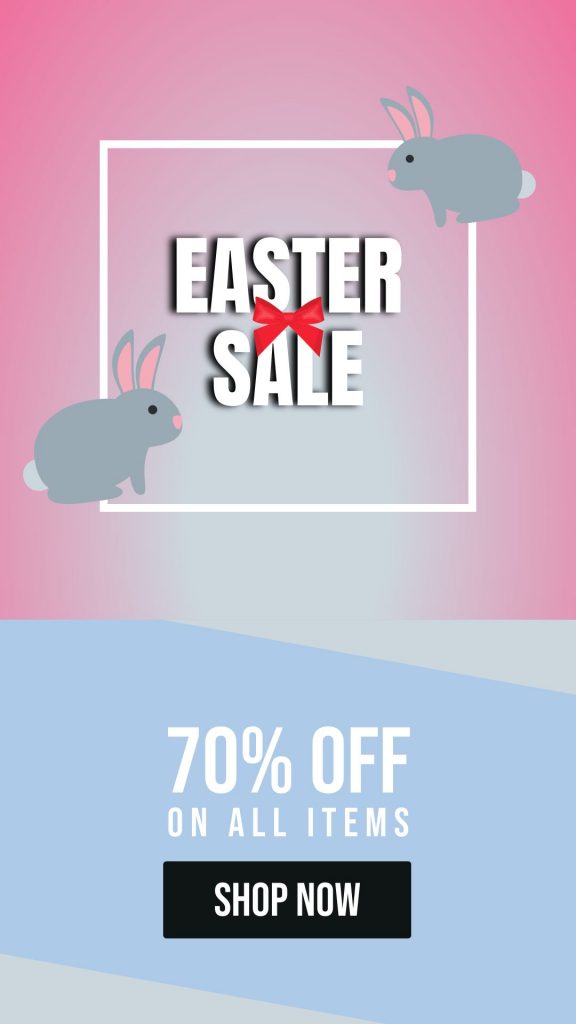 Easter is a great opportunity for small businesses to attract more customers into their stores with a cute and nicely-designed graphic design on their websites and social channels.
So if you haven't joined the bandwagon yet, it's time to start thinking about how to leverage the holiday in your campaigns.
Whether you're a service provider looking to reach out to new clients or an e-commerce business looking to drive sales during this holiday season, you can use the power of stunning designs on your social media to build an entire campaign.
4
Having trouble figuring out where to start?
Here are some ideas:
Create social media graphics with messages like "Happy Easter!" and "Have a blessed day!"
Design banners that advertise your Easter specials on your website and landing pages
Build ads for Facebook and other advertising platforms that feature your best offers with relevant Easter images
Make email headers that let customers know about special store hours for Easter or about a special sale for Easter.
It's crazy how easy it is to create functional content with DIY design tools. You can make all sorts of graphics: everything from posters and billboards, social media posts, to flyers and ads.
You can build all of these and more using several built-in design templates and tools available. It's ok even if you don't see what you need. These platforms have an active support team who are always ready to help.
Some even offer instant personalized demos to walk you through the product.
5
Insta Quack! Spice Up Your Social Media
Have you prepared your social media channels for the holidays? Nothing screams, "I'm not ready for Easter!" like a blank social media feed on Easter Sunday.
You're probably looking to create stories for Instgram. Or Perhaps a post for Facebook. Irrespective of the channel, it's all about building a complete look with ready-to-use designs and templates that are customizable to match your brand.
The truth is, it's never too late to get started. All that you need to do is check out the internet for some free online graphic design platform. The best ones come with thousands of high-quality images, fonts, and templates that are perfect for whatever your Easter plans are!
6
A Few Design Ideas To Inspire You
And they help you design stunning graphics for each category - within a matter of minutes.
Easter social media graphics: Stand out from the crowd. With thousands of images, fonts, and templates available from DIY Design Tools, quickly whip up eye catching designs. You can also check out Picmaker to resize images. In the click of a button, your posts always look their best no matter where you're posting them.
Easter brochures: Now that spring is here, people are on the hunt for great deals on everything. From clothes to vacations to children's toys to even educational courses! Make sure they don't miss out on yours. Use these resources online to create printables like brochures and flyers that will get attention in every mailbox.​
Easter greeting cards: Looking for a way to let your customers know just how wonderful they are?
Event Invites: An indispensable design category is obviously the event invite. You need an invitation card. Not sure which designs to use for your invitation cards? Check out our collection of Easter templates and Easter Images.
The next step would be to build an Easter campaign banner for your social media handles. Here are some of our favorite templates from last year that you can use this year as well.
7
An Easter Egg from Picmaker
Listen, we understand. It's hard to keep the bunny hopping when you don't know how to get started.
Let us give you a hand! Join us for a free webinar where we show you how to create an Easter graphic design campaign for your business—we'll help you make all kinds of designs, from social media posts and ads to flyers and brochures.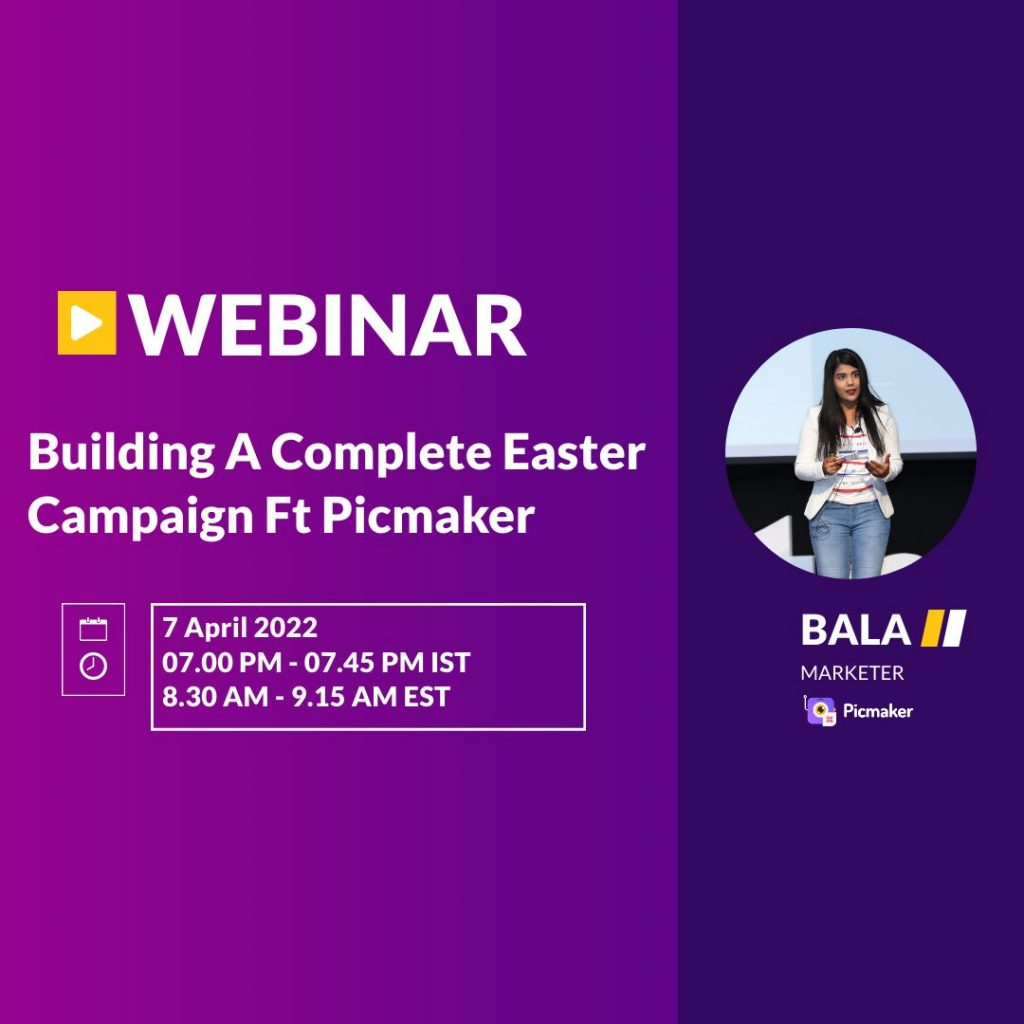 You'll learn how to:
Make designs using customizable templates and graphics (no design experience required!)
Create social media posts that grab attention and convert into sales
Generate high-quality print materials in minutes, not hours
And more!
The webinar will be held on 7th April 2022 at 7 PM IST.
If you're new to this, don't worry. We've got you covered. Pick up some amazing tips and tricks on creating stunning Easter graphic designs with Picmaker. Learn how to create a marketing campaign for Easter this year. The good news is that you can get started fast, and even finish the whole thing in one sitting!
8
Key Takeaways To Expect
We'll go over how to use templates and stock photos to create graphics that look professional but still have a bit of whimsy.
Discover the right color palette for your designs and how to best combine text and images so you can tell the story of your brand with every graphic you share.
Learn how you can use Picmaker to create an Easter graphic design that you can use on your website or your social media accounts.
We will teach you how to design the best graphics for your business with brilliant Easter images and templates.
Take part in discussions on which social media channels you should use to promote your Easter campaign.
By the end of this webinar, you'll be ready for Easter! (And no one will even suspect that it took you less than an hour to make all those graphics!)
This will be a FREE WEBINAR, but it's limited to only 100 spots. So if you want to join us, make sure to sign up as soon as possible.
Designing Easter graphics can be a tricky task. Especially if you are new to it and have never designed an Easter campaign.
In this webinar,
We'll also include a live Q&A session after the webinar. So make sure you attend this webinar!
Don't have time to watch the webinar live? Don't worry, register anyways and we will email you the recording as soon as it's available!
When it comes to marketing, content is what can make or break your business. It's the biggest driver of traffic and sales, and it's one of the key ingredients in building brand awareness.
So what are you waiting for? Head over to Picmaker today and create a gorgeous Easter graphic in a flash!
Additional Reading