The Ultimate Guide to YouTube Thumbnails in 2022 - 4 Practical Lessons From the Most Famous Videos
Have you ever tried lifting something, but it does not move an inch?
A lot of YouTubers go through the same feeling. But, many of them don't realize that their videos aren't performing because their YouTube thumbnails are out of whack.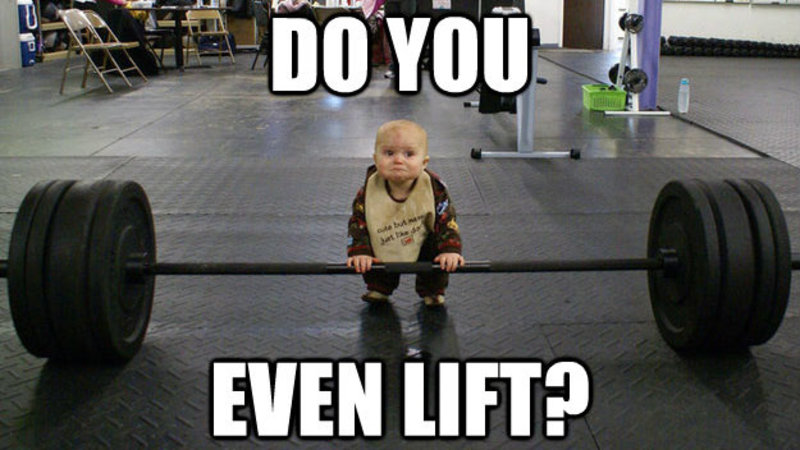 Whoa! Sounds like a do-or-die for your YouTube videos if you don't get your thumbnails right.
So, in this blog, we will explore what goes into making an awesome YouTube thumbnail.
What are YouTube thumbnails?
A YouTube thumbnail is a small image that gives you a peek into what's inside the video. If your thumbnails can pique your audience's attention, then you've done your job.
A realtor and professional YouTuber told us that it is akin to a movie poster - you look at it from a distance, if it doesn't appeal to you. What do you do?
You move on, and look for the one that is screaming "Click Me!"
Why are YouTube thumbnails important?
Let us spend some time understanding why YouTube thumbnails are important:
1. YouTube is a crowded place
Today, every hour, more than 30,0000 hours of videos find a place on the planet's largest ecosystem for videos.
There's a video for every possible topic under the sun, which means YouTube is quite saturated.
So, the challenge is how to stand out and make your video look attractive.
2. There are many videos for the same topic
A lot of videos on YouTube are HowTo videos that help people do a certain task. For example, a how-to video can be about:
Change my car tire
Train my dog
Draw an animated cartoon
Make a floral design in 10 minutes
Click great outdoor pictures
And, chances are each of the above topics has several videos explaining the same solution. So, if you'd like to ensure your video ranks higher than the above, you need to have an attractive YouTube thumbnail.
3. If you don't create one, YouTube will create one for you...and you won't like it
By default, YouTube suggests you a few thumbnail options from your video itself that you could use. If you're wondering about how YouTube is suggesting you these thumbnails, it is their super-smart algorithms at work.
But, in reality, they do not do full justice to the effort that you put into your video. So, you'll have to work your way through to create YouTube thumbnails that appeal to your audience.
What is the ideal size ratio of YouTube thumbnails in 2022?
A YouTube thumbnail has size restrictions that you must adhere to before uploading your video.
Here are a few things to keep in mind:
The ideal size of a YouTube thumbnail is 1280 x 720 pixels.
The minimum width of a YouTube thumbnail is 640 pixels.
YouTube thumbnails have an aspect ratio of 16:9.
Use JPG, PNG, BMP, or GIF formats to create your thumbnails.
Keep your thumbnail size below the 2 MB mark so that it renders well.
We've outlined the dimensions of a YouTube thumbnail in the image below, so you can always work with it.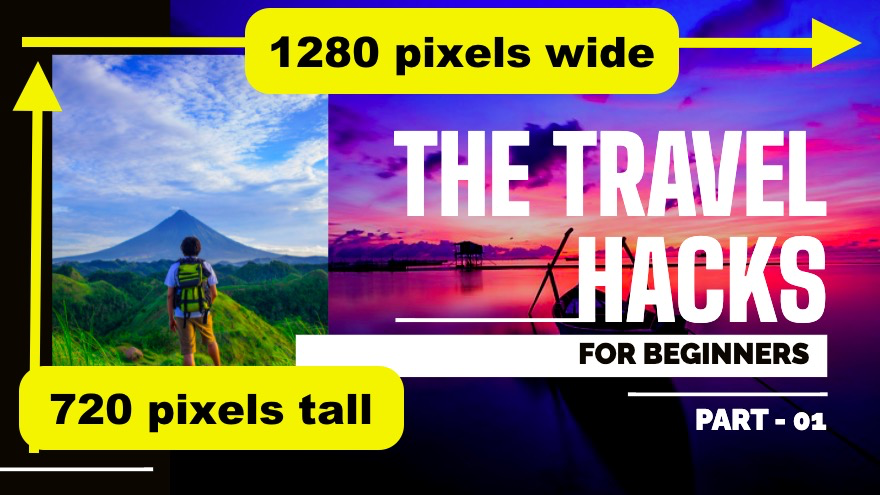 Remember to get your YouTube thumbnails within the 1280 pixels by 720 pixels limit because, going wider or taller than this can result in images being cut off.
How do you create awesome YouTube thumbnails?
There are two ways of doing it. The first is the longer route, using clunky software like Adobe Photoshop, which is probably going to take days (if not months) to do it.
Or, you can use Picmaker's easy YouTube thumbnail maker to get going in minutes.
Here's a quick tutorial to guide your way through it.
---
---
Since we are talking about how to make YouTube thumbnails efficiently, let us do it step-by-step.
Step 1: Setting up on Picmaker
Head over to https://accounts.animaker.com/register/picmaker and create an account for yourself. Or, you could visit our YouTube thumbnail maker page and sign up. It'll take you less than a minute to do it.
When you finish signing up, go to your email id with which you signed up to activate your account.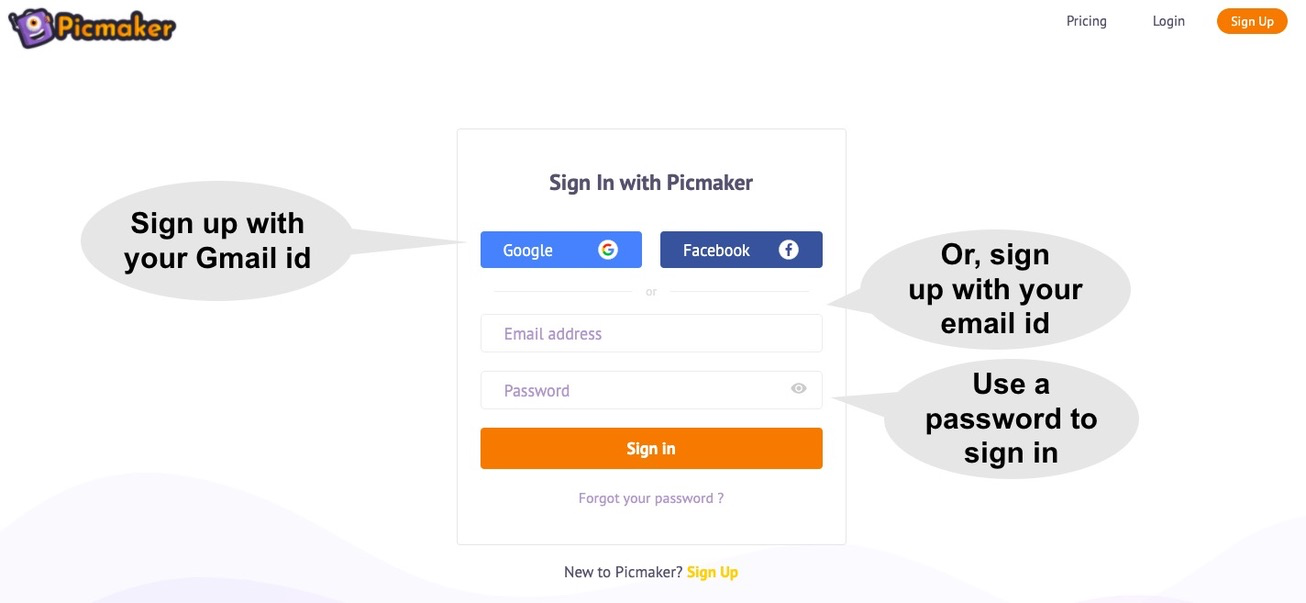 Step 2: Choosing a YouTube thumbnail template
Now, when you land in Picmaker's dashboard, choose the YouTube thumbnail category. Click on 'See all' in the far right to see all templates at once.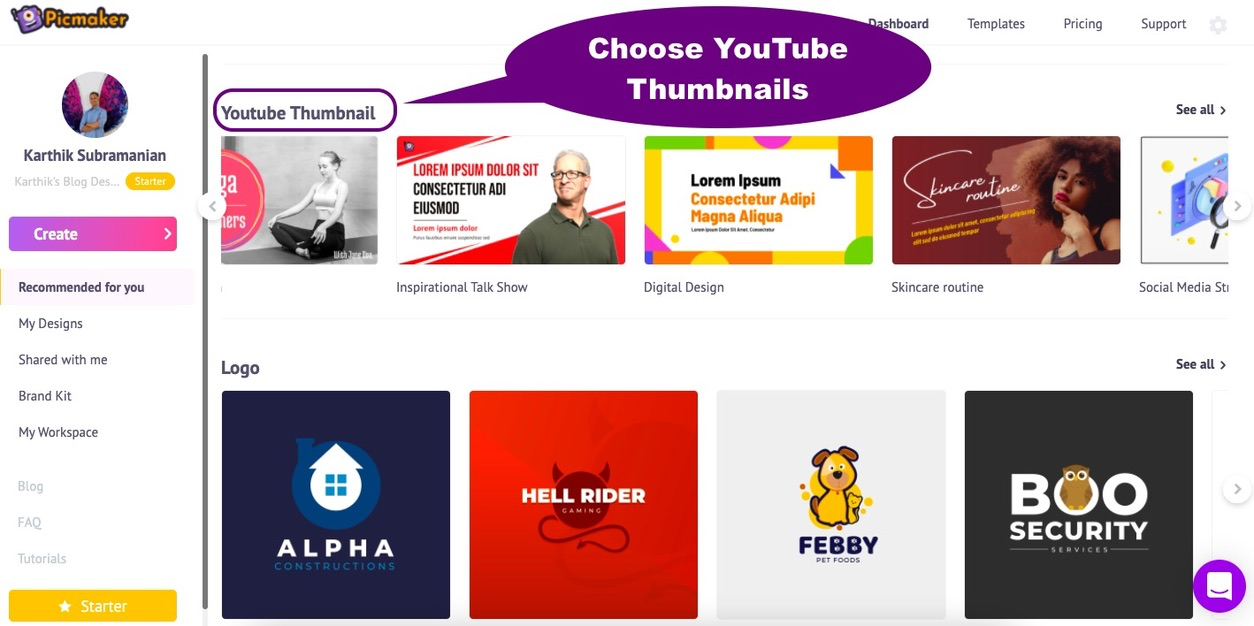 Use the search bar at the top to search for keywords or scroll down to explore your thumbnail. Choose a template that fits your needs. Here's a glimpse of all the YouTube thumbnail design templates. What you see below is only a small section of the different options.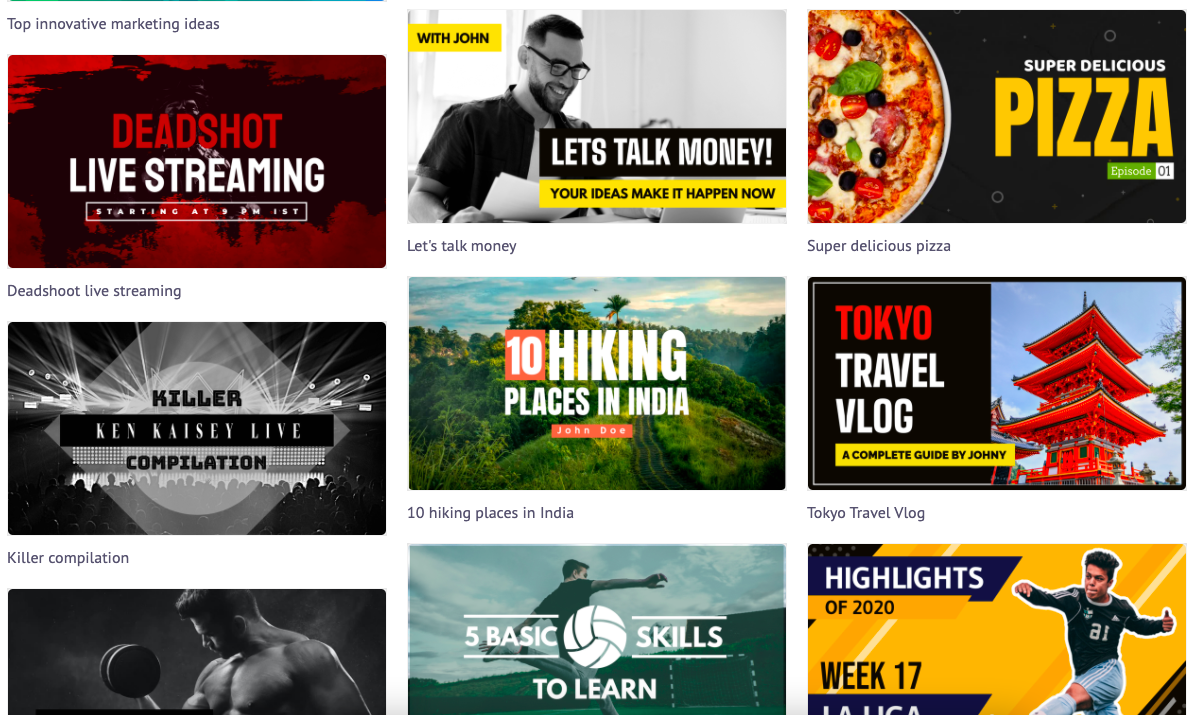 Step 3: Editing a YouTube thumbnail template
The next step is to edit your thumbnail template. Let us assume that you've chosen the below template.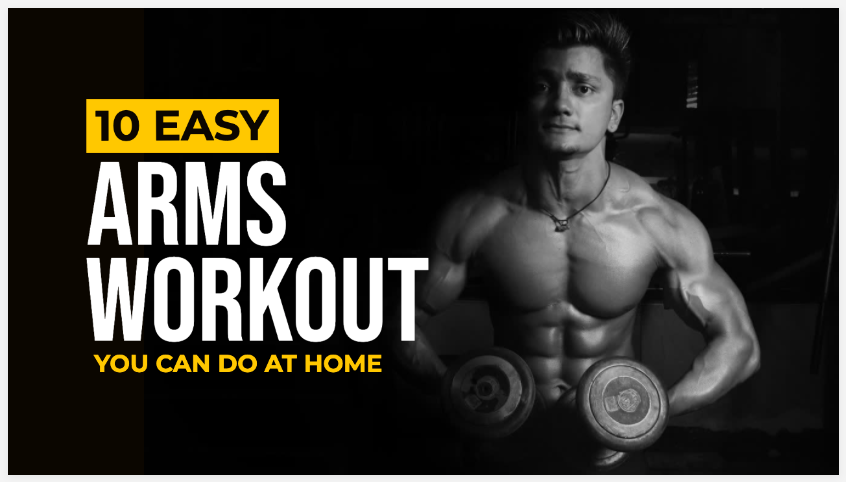 Now, what you'll notice about this template is that you can edit everything in this YouTube thumbnail: the fonts, text boxes, pictures, etc. We inserted a box and our gym instructor's name in the picture below.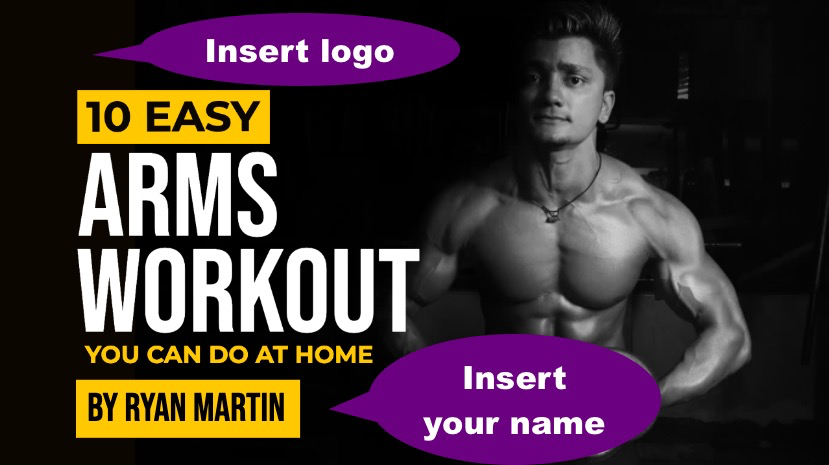 How do you edit these thumbnails? Use the left-hand menu to insert your pictures, objects, text, fonts, and other graphic elements.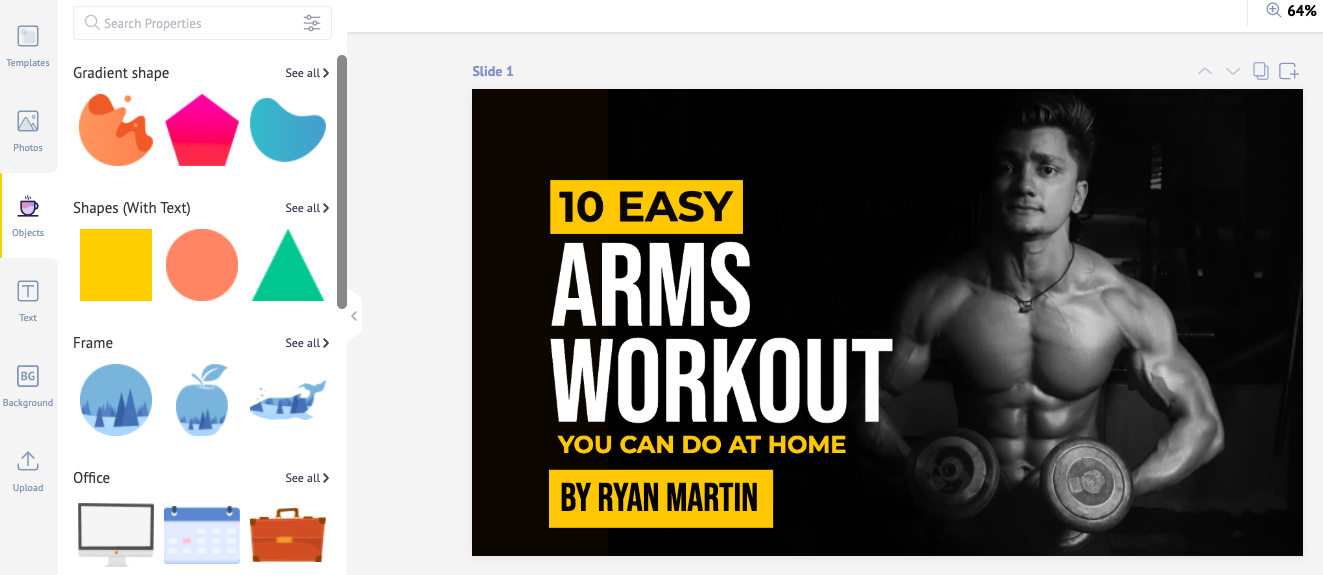 Picmaker's left-hand menubar gives you innumerable options to edit your thumbnail. It includes 100 million pictures, 100k icons, backgrounds, filters, frames, etc. You can even upload your own images or backgrounds in a few clicks.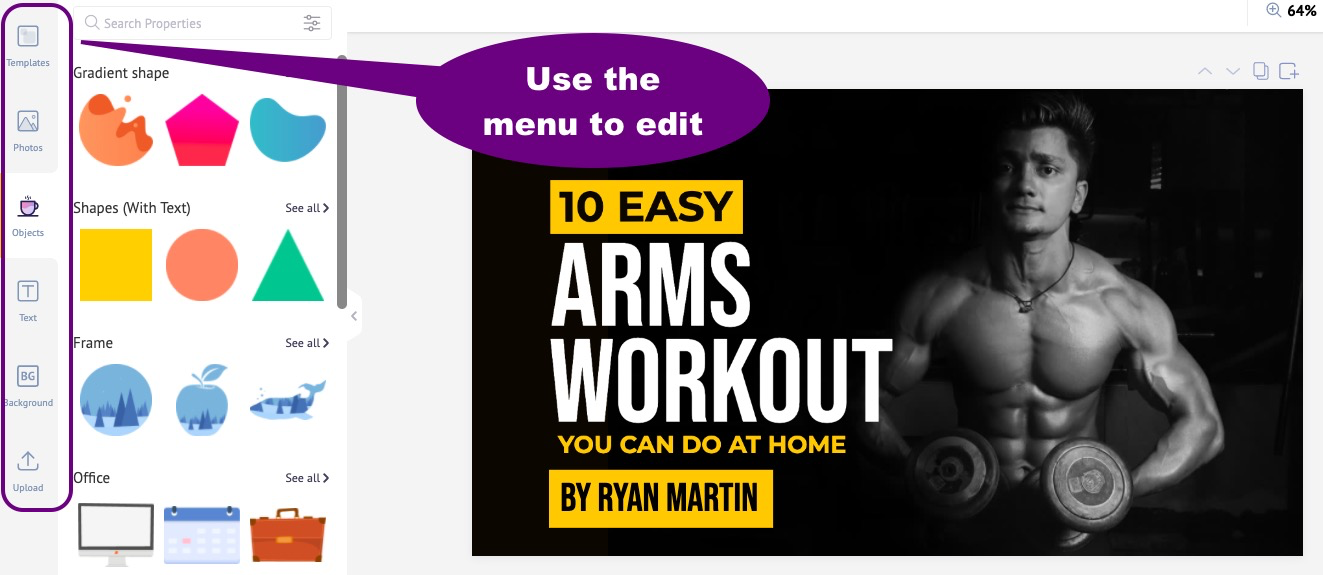 Step 4: How do I download a YouTube thumbnail for free?
Well, Picmaker's YouTube thumbnail templates are free. Use our premium templates to edit and download for free.
When you're finished editing your thumbnail, click on 'Download' at the top-right and download them in PNG/JPEG. Ideally, JPEG files are a little lesser in size compared to PNG files.
Picmaker's YouTube templates are rightly sized so you never have to worry about downloading or uploading them.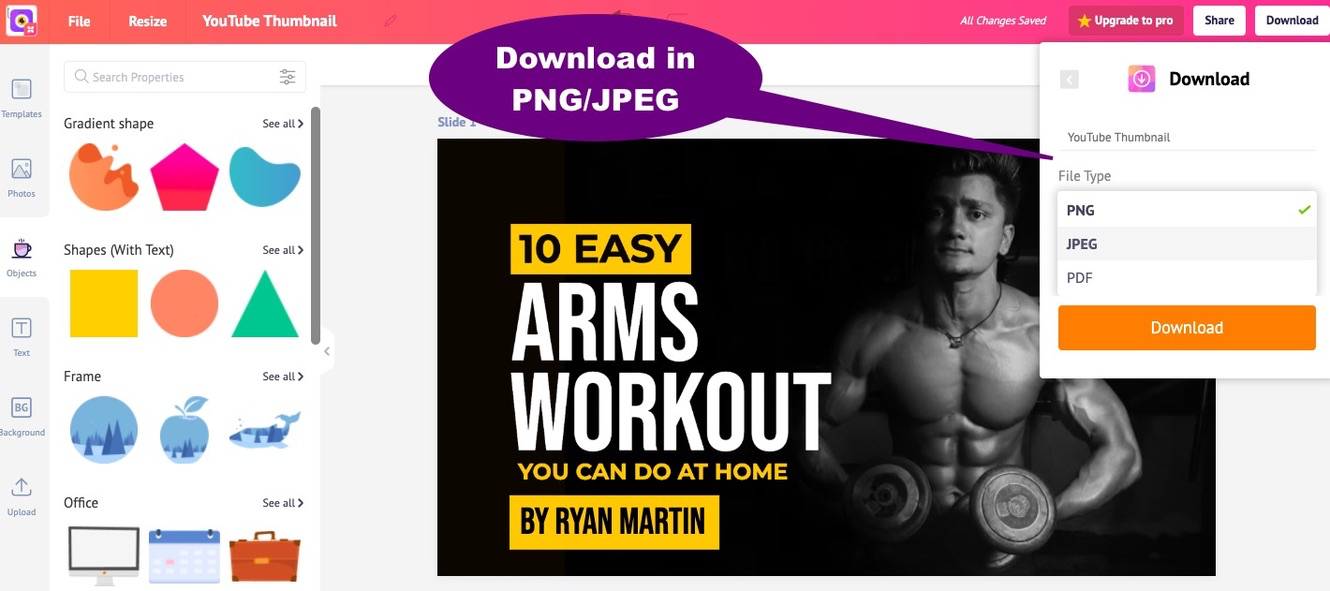 Now, if you liked the above thumbnail, here's the free template. Go ahead and download it.
What are the best YouTube thumbnails in 2022?
To answer this question we were not satisfied with suggesting Picmaker's YouTube thumbnail templates for you. Instead, we wanted to peel down the thumbnails of the most famous videos on YouTube.
Why?
Simple. They have certainly played a part in making those videos famous. So, in this section, let us look at the high-performing YouTube thumbnails and what makes them stand out.
Example 1 - Training a German shepherd dog
We deliberately picked this YouTube video to prove a point. And, the point is that you don't always need a title or text on the thumbnail to make the video famous.
The picture and the title can do the job too.
In the YouTube video below about training German shepherd dogs, notice how every element has played a role:
It shows a German shepherd dog in a harness, which is what the video is all about.
The dog is peering through a telescope of a sniper rifle as if it is about to shoot. (But, the paws are nowhere near the trigger!)
There are a few soldiers standing next to the dog in military gear.
The setting is mountainous terrain, which is an ideal training ground.
You don't need a professional degree in photography to design a YouTube thumbnail. Your image should be utilitarian, i.e., serve the purpose of your video.
Its title of the video is apt and not too long. You can quickly digest it in less than a second.
The thumbnail doesn't even need text on it because the picture does the job. Smart!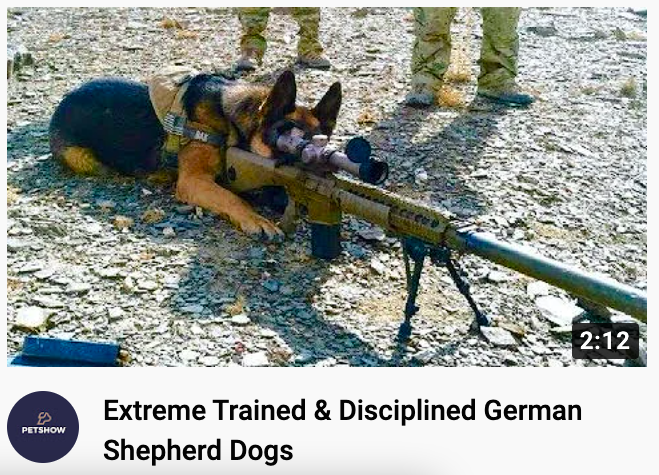 Example 2 - Keyboard shortcuts you aren't using
The next one is about how to use shortcuts on a laptop keyboard. Here're the things that go right for it:
Since it is about keyboard shortcuts, the thumbnail features a picture of a keyboard.
It shows a shortcut with a simple diagram that links the two shortcut buttons.
The diagram has two circles at the ends and is in contrasting colors to the overall color tone of the thumbnail.
It shows a human hand operating the keyboard.
The picture has a suitable title to go with it - "15 amazing shortcuts you aren't using."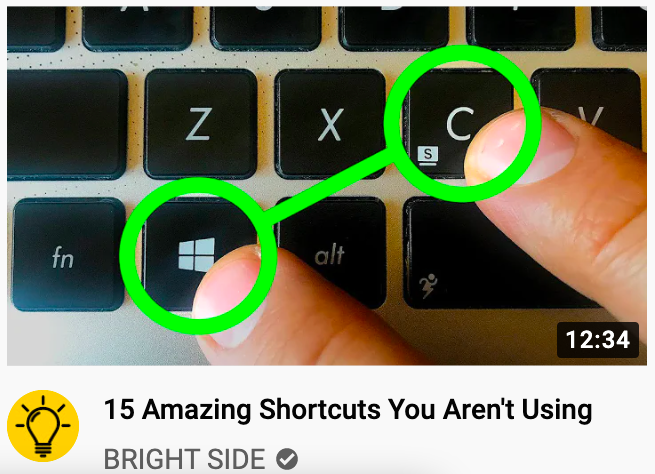 Example 3: Forging a Katana out of a rusted iron chain
The next YouTube thumbnail is one of our favorite examples. It shows how to make a Katana (Japanese sword) from a rusted iron chain. Here's what is right about this YouTube thumbnail:
The picture is a good preview of what the viewer gets to see in the video. A Katana lying next to a rusted iron chain. The funny thing is the chain lying to the sword has not been used to make it! Instead, it is a different chain that you cannot see anymore because it has transformed into a Katana.
Its image is contextual - both the rusted chain and the Katana are lying on a concrete floor, which resembles a shopfloor.
It has minimal text - "Forging Katana" - that's it.
The font of the text looks ancient and is in line with the theme of the video.
Viewers know its creators because the logo of the maker is at the top-left.
However, the time stamp hides part of the text on the thumbnail. But, the YouTuber cannot do anything about it because there is no space in the picture to accommodate it.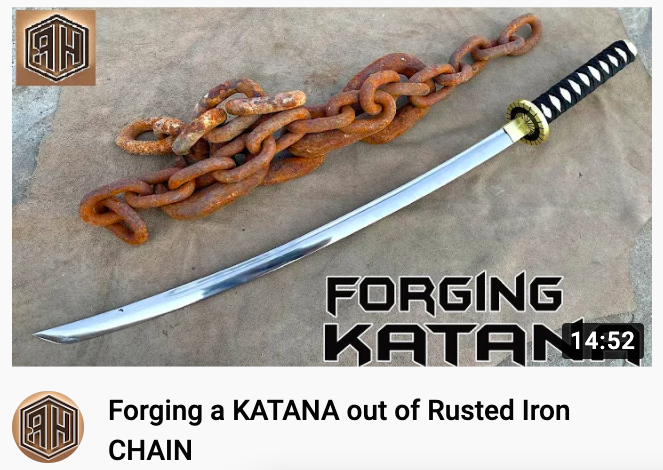 Example 4 - 7 Revenge moments by Leo Messi
Okay, now, let us look at another video that has prominent text in it. This video features Barcelona's famous Argentinian footballer, Leo Messi, and his 'revenge' moments during a game.
Here's what works for the video:
It has Leo Messi himself in it.
Leo Messi is in action on a football field.
A scorecard on the top-left shows a football match in progress.
The font matches the title of the video - 'revenge' moments
Its title says there are 7 'revenge' moments - clips of how Messi gives it back to his opponents during a game. So, a viewer knows what to expect in it.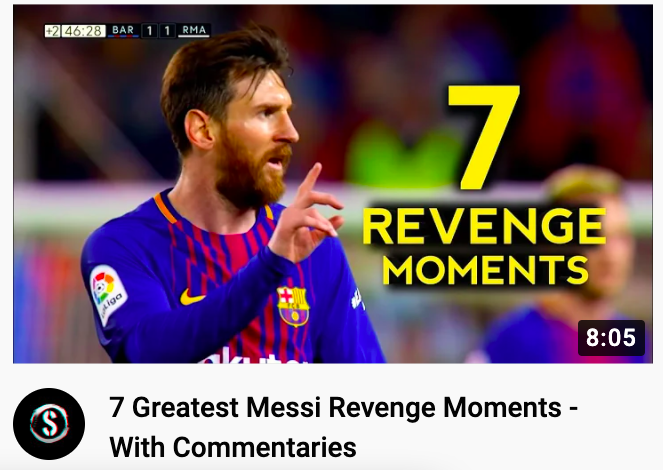 Example 5 - Life hacks
One popular category of YouTube videos is life hacks. People want to know quick tricks to get something done. For example, folding a shirt in 2 seconds.
Why?
Because, their wardrobes are in a mess. :)
So, if you're looking for inspiration on what to theme to focus in your YouTube channel, you could share all the life-saving hacks that you know.
And, here is what is right about this YouTube thumbnail:
It is about folding a shirt, so the picture features a person folding a T-shirt smartly.
The camera angle is right above the shirt. So, that way, you have the best view possible to know how to fold a shirt.
Its text is clear and bold - no click baits in it. What you see is what you get - how to fold a shirt in 2 seconds.
A diagram on it shows where to fold a shirt, adding even more context to it.
The text on the YouTube thumbnail is a shortened version of the video title below.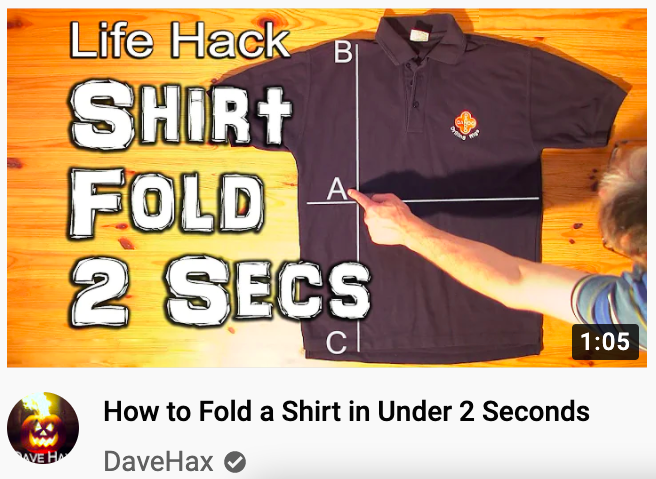 How do I make my YouTube thumbnails attractive?
Now that we've examined the best YouTube thumbnails, let us see how to make them attractive.
1. Use colors, text, and pictures to good effect
Here's one of our examples. Why will it work for you?
It has a combination of three colors to make it vivid.
This thumbnail has a picture of a young student carrying books and a shoulder bag.
The girl's picture has a white outline and makes her look cool.
Its font is bold and even has a shadow behind it to amplify its effect.
If you're looking to use this thumbnail, all that you need to do is insert your picture, and the text and you're done.
2. Use minimal text
One handy trick to having a great thumbnail is to have minimal text on it. For example, look at the one below.
It has three most crucial words in bold letters.
The font family is Medula One, which is friendly and looks apt for the overall theme of this YouTube thumbnail template.
Its background picture is greyish, making the text in the front look distinct.
It even has a promise for you - 20 mins Yoga for Beginners. So, if you're a beginner, you can start doing yoga in 20 minutes.
Users can pick this template and replace the background picture. Having a black and white background is not an absolute necessity. But, the font and the text on the front are ready-made - you need to insert your title.
Besides, you can also include your name or logo in this YouTube thumbnail template to align with your brand. That's all!
Here's how we modified the above template.
Do you know how much time it took us?
3 minutes approx. Let's move on.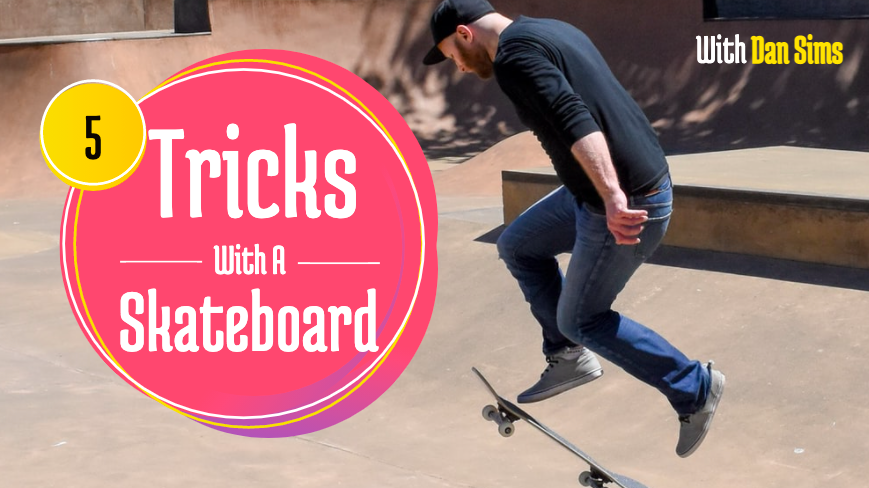 3. Be consistent
We spoke to a lot of YouTubers about what makes a YouTube thumbnail look great. All of them had a consistent suggestion - it was CONSISTENCY! :)
Yes, consistency in terms of publishing schedules, fonts, templates, etc. Let us take the below example about how we could be consistent with our YouTube thumbnails.
It has a picture of a trekker in the background.
The font in the foreground is bold and can be reused.
You can also have insert your logo anywhere on this template.
Here's how you could reuse it. Let us assume you visited a tourist place, and you have pictures from your tour. All that you need to do is insert your pictures.
We inserted a picture of our tour to Ladakh and used it as a background image in it.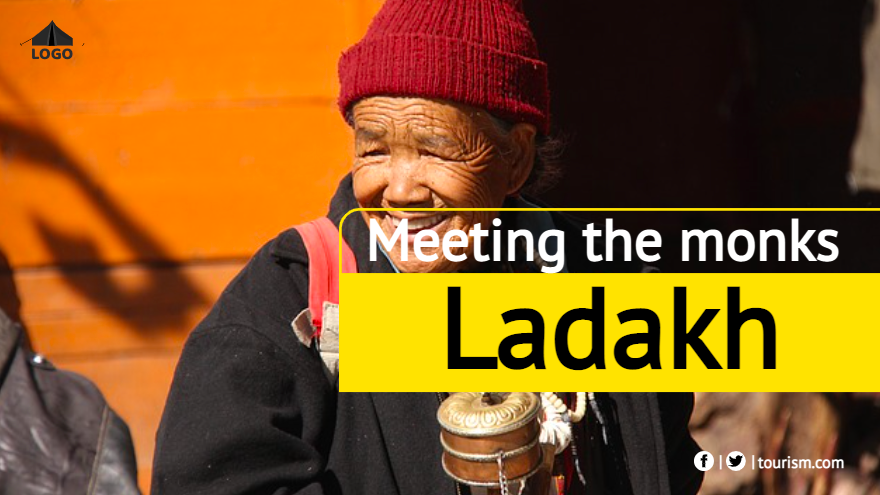 Here is another example of we reused the same template. Notice how we have maintained the same design, font, and placement of the text.
With the image in the background, this helps viewers quickly understand what the video is all about.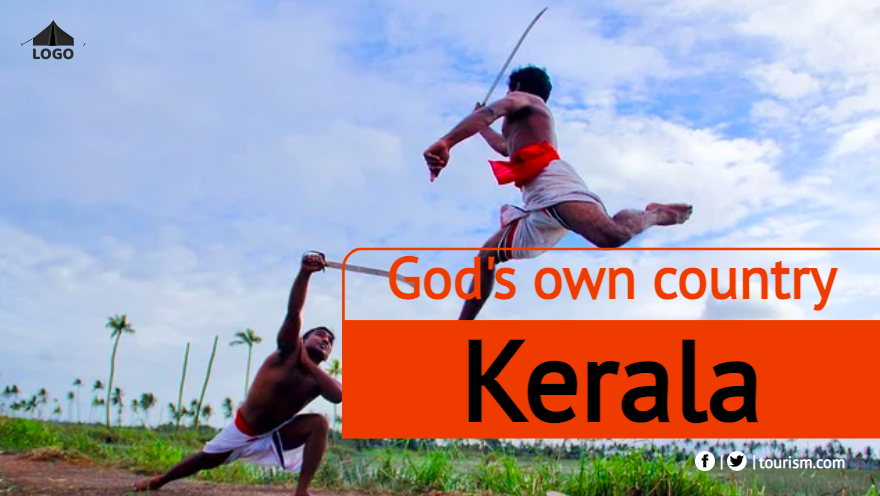 4. Use high-quality images that combine well with titles
Never compromise on the picture quality in your YouTube thumbnails. The clarity of your picture on a YouTube thumbnail determines the number of clicks it will attract.
But, let us try and decode this trick a little more. Because it is not enough to use a high-quality picture alone.
You need a contextual and appropriate title that mirrors the picture and vice-versa.
Let us take an example, and this one is probably the best we could get.
In this thumbnail below, we notice quite a lot of things:
This clip is from the TV show Britain's Got Talent.
Simon Cowell, a television presenter, has his hand raised urging a young participant to stop performing.
The young participant has a microphone in her hand.
She is smiling and looks cheerful - almost unfazed by all the drama around.
The title of the thumbnail is "STOP! STOP" in bold letters, which reflects exactly the title of the video below.
The title also reflects the picture of Simon's raised hand.
The picture has top clarity in it for the viewer.
The astonishing fact that we didn't know is that Simon and the young participant were never in the same picture during the performance!
This means this picture is a combination of two other pictures. It has been snipped out and combined together to form a unique YouTube thumbnail.
The moral of this story is: use photo editing tools to make a thumbnail that is contextual.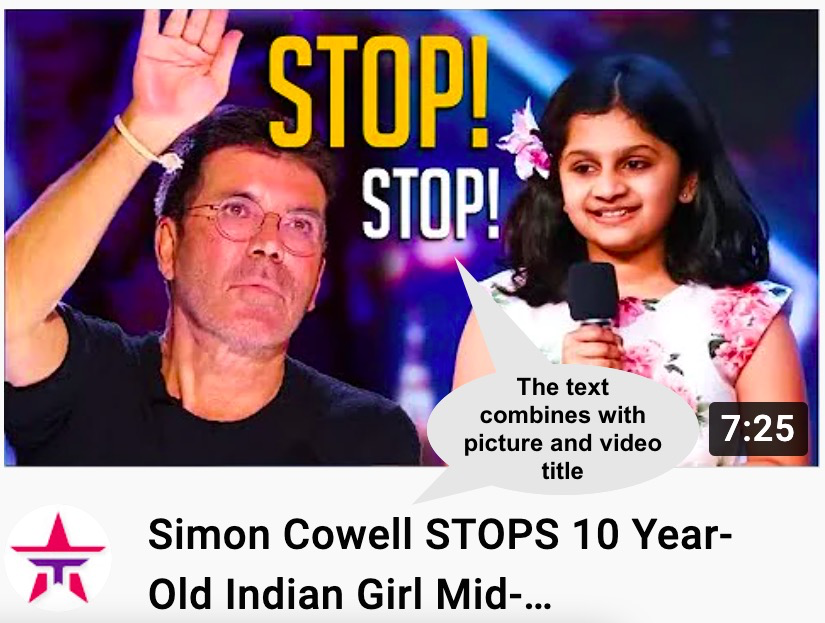 Getting your YouTube thumbnails right
Let us recap what we learnt in this blog:
A YouTube thumbnail is a sneak peek into what a viewer can expect in the video.
If you don't create a YouTube thumbnail, you'll have to contend with what YouTube gives you. It does not guarantee your video's performance.
A YouTube thumbnail must be 2560 x 720 pixels, and less than 2 MB.
PNG and JPG are preferred formats.
Using a Picmaker YouTube thumbnail template is a great option to create thumbnails.
Use contrasting colors to make it more appealing.
Use images from the video on your templates.
A YouTube thumbnail must have minimal text, maximum imagery.
Keep your thumbnails consistent.
---
Increasing your subscriber count on YouTube is no joke. But, with our list of YouTube marketing tips, you could gain a large base quickly.
If you're not repurposing your YouTube videos, you aren't doing enough justice to your efforts. Here're 11 surefire ways to make your videos more famous.