Contents
How Images and Videos Can Improve Your Digital Marketing Strategy
Visual marketing is an increasingly popular trend that's helping brands drive audience engagement. What's more, it enables you to amplify your online presence.
But how?
In this article, we will discuss the benefits of visual marketing, go over the best tactics that can improve your promotional campaigns, and what you can expect in 2022 and beyond.
1
What is visual marketing?
Visual marketing is the use of photos, videos, and other multimedia content to strengthen your brand and communicate your brand message effectively with your audience. And in this day and age, this type of marketing is key given the proliferation of online content consumption, which doubled in 2020. It was deeply influenced by the global pandemic and the ever-increasing Gen-Z users.
Visual content helps drive the success of any campaign, making it engaging and memorable. For example, videos make it possible to increase revenues 49% faster than without them.
ALSO READ: 7 Sure-Shot Tips to Energize Your Social Media Content Creation
A strong brand can invest heavily in visual marketing – viral videos, animated GIFs, informative data visualizations, and other forms of visual content – to effectively engage with its audience and create a positive impression.
But some brands might use only text or a generic logo to drive brand awareness without investing time and money into their visual marketing strategy.
Look how wholesome Airbnb's visual strategy is both on their main page and Instagram profile: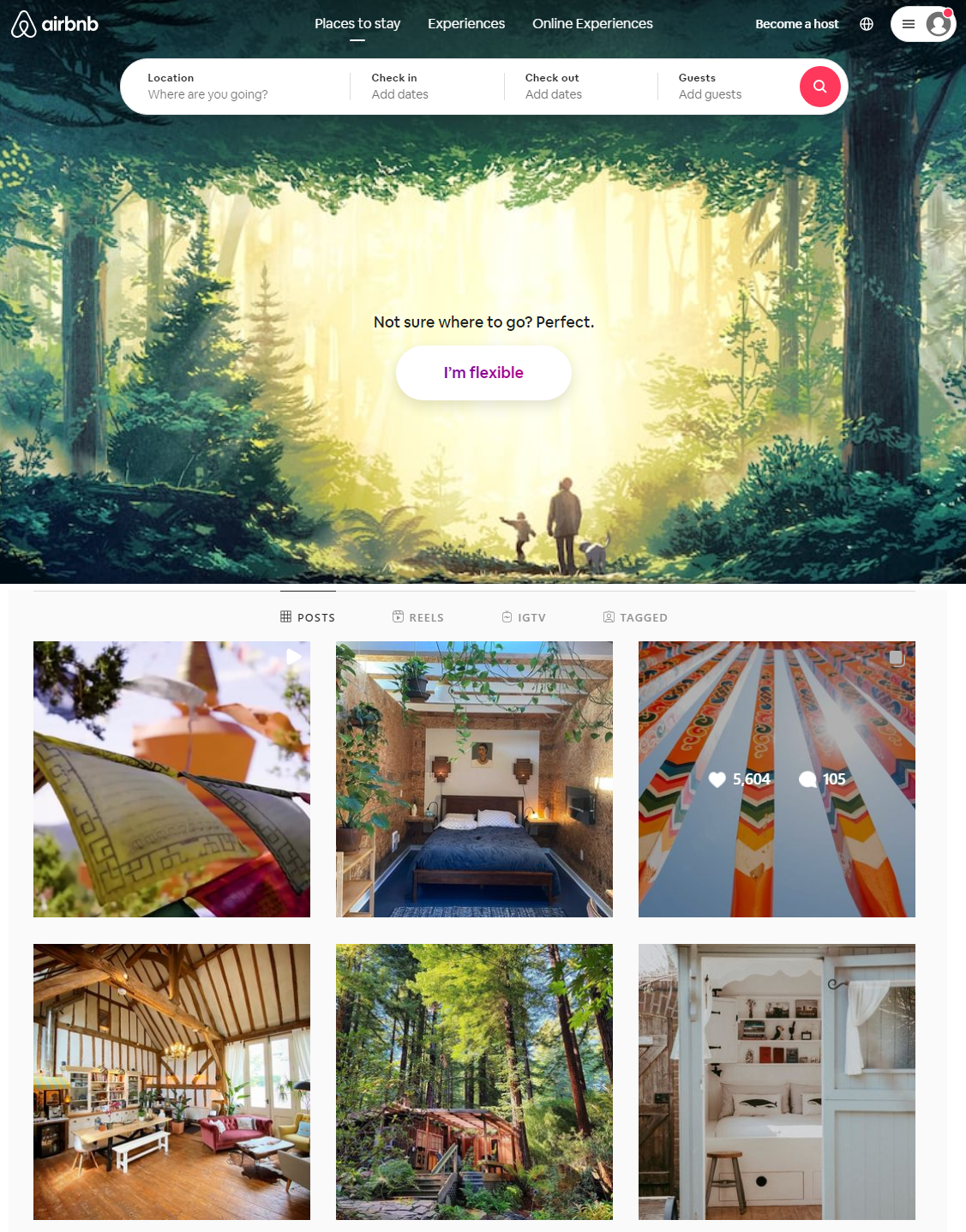 Visual marketing can also be a specific marketing strategy to attract prospects to visit your company's website. This trend is growing in popularity with the increased influence of social media. As a result, many companies are turning to visual advertisements to get the word out about their business.
2
How can it benefit you?
With the right combination of keywords and multimedia, your brand can communicate its messages effectively and attract prospects and customers. Therefore, if you want to increase your brand's reach and recognition, including visuals in your overall strategy is crucial. However, if you're still not convinced, then here are a few key benefits.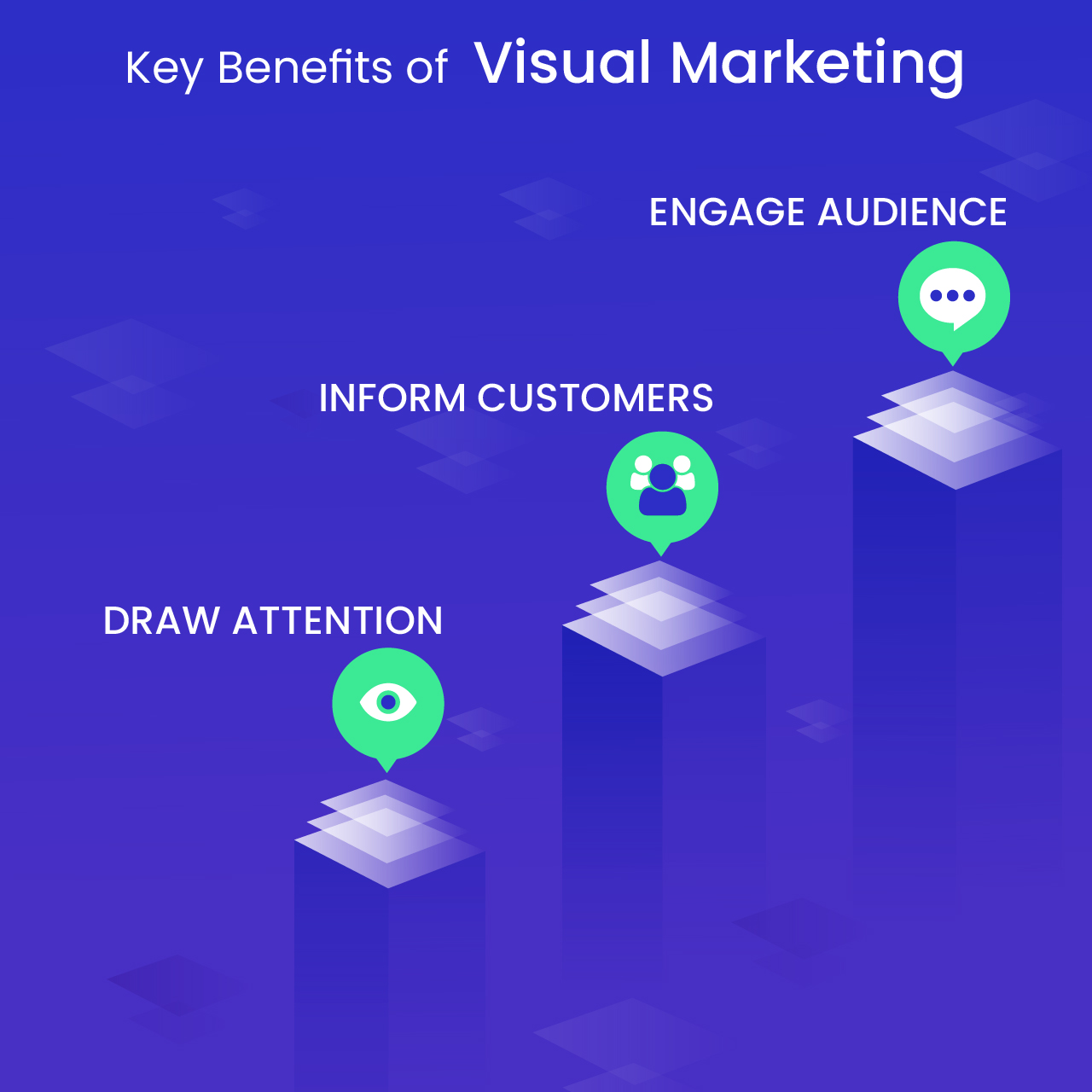 Draw attention
One benefit of visual marketing is that it instantly builds brand recognition. Studies show that it takes approximately 50 milliseconds to form a first impression. Brand recognition is tied to trust, and visual media such as photographs and video clips allow you to build and maintain your brand authority.
This can make the difference, as consumers quickly connect your brand with a specific image or situation. Businesses that especially use leading e-commerce platforms and sell goods online need to effectively draw customer attention to their products. 
The biggest drawback is that if they are often used excessively, it can lead to oversaturation. As your audience becomes familiar with your brand, you may find it difficult to introduce new ideas or angles.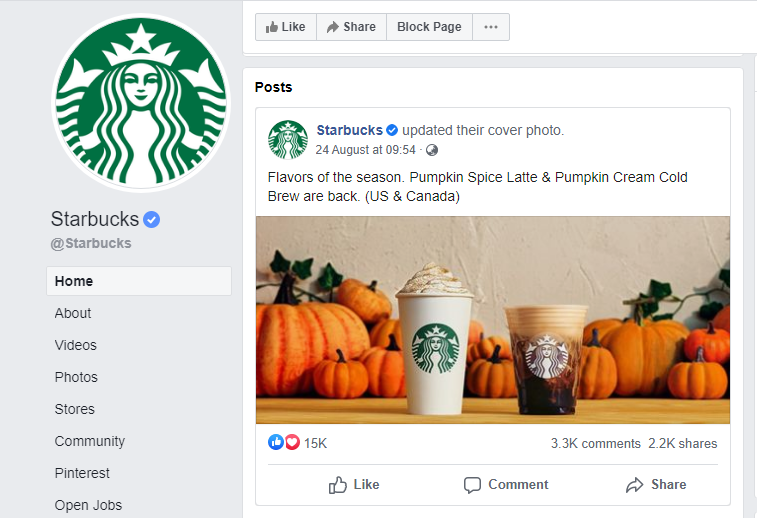 Visuals will help you reach your audience with less effort. Bite-sized videos and concise infographics are the best way to engage, entertain and convince your audience. Statistics show that people perceive 90% of information with their eyes, and 40% of people respond better to images than text.
That's why when you turn plain text into a visual form, it will be remembered better. You can also use visual communication to illustrate how a customer can benefit from using your product or service.
Engage audience
Visual marketing also helps with engaging consumers. The subscribers who are interested are more likely to spend money on your product. In fact, 90% of social media users buy from brands they follow and trust. This means that you need to make sure that the visual media you use in your campaign is not overwhelming and that it only fuels the interest of people when you target your market. It also helps to make sure that consumers are actually interested in your brand, rather than just being comfortable with your company on their feed.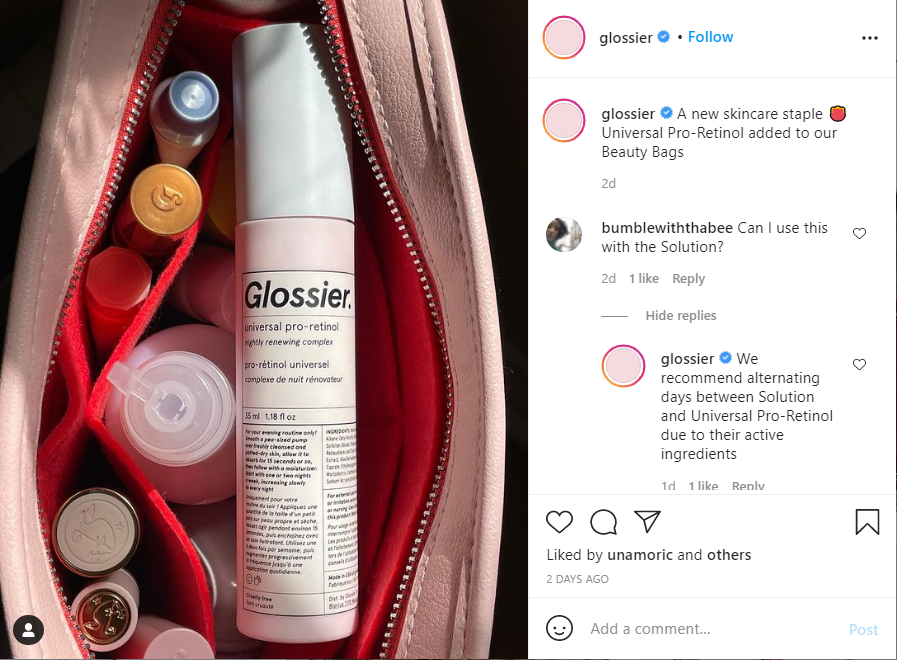 Visual marketing should always be a part of any online business strategy because of its effectiveness in generating targeted traffic. It increases sales, brand loyalty, and conversion rates. With visual content, your target market will instantly engage with your message.
The reason most customers interact with websites or blogs is that they feel they can relate to your message. This makes visual communication a great way to reach out to them. More importantly, it is a great way for you to share your brand story with your audience.
Graphics and images are important but most effective when they are integrated with text or picture captions. Video is still a relatively new form of visual marketing, but studies show that many people tend to remember visually powerful videos rather than just images.
From custom graphics to stock photos, there are different forms of visuals you can "feed" to your audience. Here are the pros and cons of the most popular types of multimedia.
Stock images
When it comes to stock photos, they can be a great asset for visual marketing campaigns. However, they must be used carefully.
Choose stock photos that are relevant to the topic of your message. They work well as "filler" pictures when you need to break paragraphs to make an article readable. Plus, you should remember that the tradition of using pictures of random smiling people is fast fading away. Never use stock images on your "about us" page or as a constant addition to your blog posts.
Real photos
These images create a more dramatic visual marketing message that can be transferred to the target customer directly. This makes it easier to connect with your target audience and hold their attention. This is because of the emotional response that people feel when they see these pictures. Photos also tell a story, which makes them more likely to stick in the viewer's mind. They also play a part in increasing revenue by 9% when used in e-commerce.
READ: The Ultimate Guide to Instagram Hashtags
Custom illustrations
Illustrations made individually for each post or article speak louder than text. They indicate that you care about your audience enough to make the content unique. Pictures of the same style work great for brand recognition. When people see a post in the feed, they will know it's yours, even without looking at the brand name.
Turn illustrations into something that makes your brand stand out.
Take a look at how Chobani mixes real photos and clip art to get these custom images: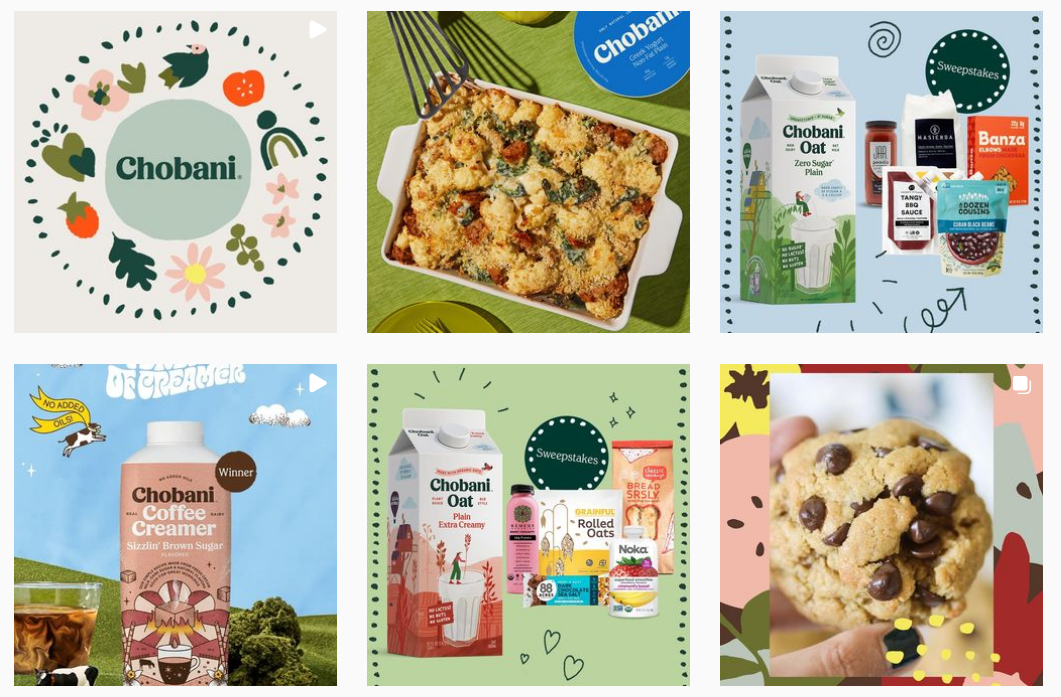 Infographics
Data visualization is another method of storytelling. Like other forms of visual communication, it helps express ideas through graphs and diagrams.
For instance, if you use a graph of customer acquisition and sales, you can visualize how the patterns of usage and engagement evolve over time. Moreover, you can use data visualization to present important data in an attractive and engaging way to your target audience.
Videos
Videos allow marketers to get their message across in a more dynamic and vivid way. Instead of rambling through paragraphs of text to explain a product or service, a video makes it possible to cut out all the fluff and get straight into the features. This allows the idea to transition from one section of the video to the next much faster, which helps consumers to grasp more of the message. A well-designed video can even inspire consumers to make a purchase based on what they see.
4
Use of visuals in online marketing strategies
Visuals are a major part of promotional strategies and channels. However, while some visuals work well on one platform, they may not peak on others. So, let's see how each channel uses different multimedia elements and what works best for each strategy.
YouTube
Visual marketing works well on YouTube and other video-sharing platforms. Videos are dynamic and informative, which makes them an excellent choice for advertising on mobile devices. Videos can be used to drive brand awareness or to educate customers about a brand and its products.
Successful brands offer a variety of content on their channels: instructional videos, entertaining clips, educational materials, etc. These videos are designed to entertain and inform people about the latest trends, but if your viewers aren't able to get behind the promotional content, then they won't watch it.
While depth is important when using visual content to communicate with customers, it should also be relevant for your target demographic. Coca-Cola goes beyond everything and offers videos in multiple languages to cater to audiences in different geographic locations.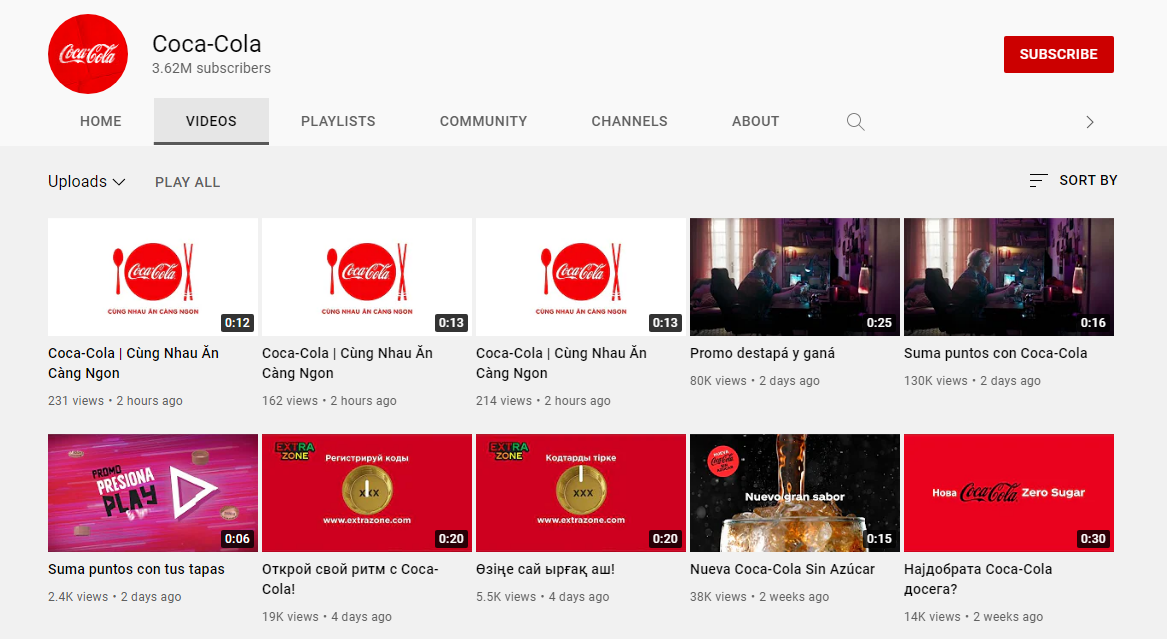 Optimizing videos for search engines is another factor you must consider. It involves adding keywords to titles, descriptions, and tags, creating thumbnails and channel art, and subtitling videos. Keyword optimization affects rankings directly – if your keywords match the request, the video will appear higher in search results. Attractive thumbnails increase the number of views, while subtitles help with the average duration of view. There are many other YouTube tips and tricks that will help you be among the top search results, generate tons of views and get more subscribers.
Social media
Social media provides an outlet for brand communication that is more personal and direct, with posts engaging the audience in a non-traditional way. So they are a great way to share company news, provide teasers before product launches, and have casual conversations. However, many social media users can be turned away by advertisements, so you should be careful with your choice of images and videos.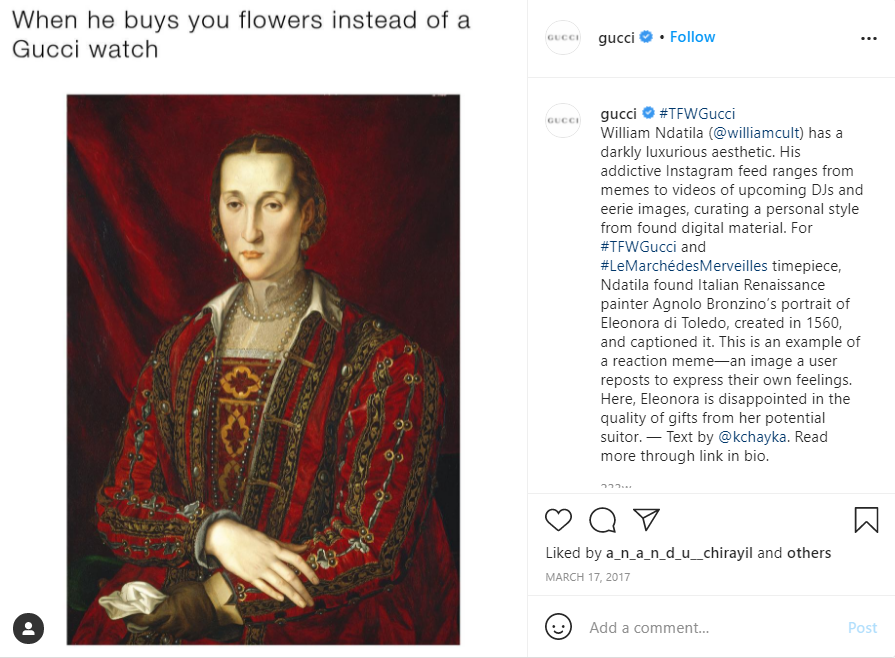 Social media gave birth to memes, another great example of visual marketing. Social network users love relatable memes, and if you can find a way to use trendy memes within your campaign (or revoke good oldies), you can go viral.
Blogging
Plain text may work in some situations, but when you aim for high-performance content, you should consider adding at least a couple of images to your articles.
They help:
Divide the text into sections and make it more readable
Illustrate your point and get your message across in a visual form
Help with text skimming
Create connections and help remember the contents
But they will work only if you choose relevant images. If you use only stock photos to fill the space, your readers won't like it. Just because you write about ways to brainstorm ideas, it doesn't mean you should insert a picture of people sitting at a table (and smiling). You should ideally include custom illustrations and graphics or real photos.
SEO
Images, if used correctly, increase your on-site SEO:
They increase the time users spend on the page, a key metric and a ranking signal for search engines.
You can optimize alt tags and titles with keywords so that they can be found via search requests.
If you also add structured data to each image (e.g., product, video, recipe), they will appear as rich results in SERP.
Email
Just like in a blog post, the right picture in an email can increase the click-through rate. As we've discussed, images draw attention and inform readers easily compared to text.
Videos can also be a great addition to an email. In fact, the word "video" in the subject line will increase the open rate of your newsletters. There can, however, be complications:
People usually check their email on their phones and may not choose to watch videos.
Some people do not allow showing pictures from unknown senders.
Alternatively, you can also add GIFs in your email to keep the tone casual.
5
How to make good visual content
The importance of visual marketing content cannot be overemphasized. However, just because images and videos are an essential part of marketing does not mean that they have to be cliched or overly promotional. There is a fine balance between good and useless visuals, and here's how to make them better.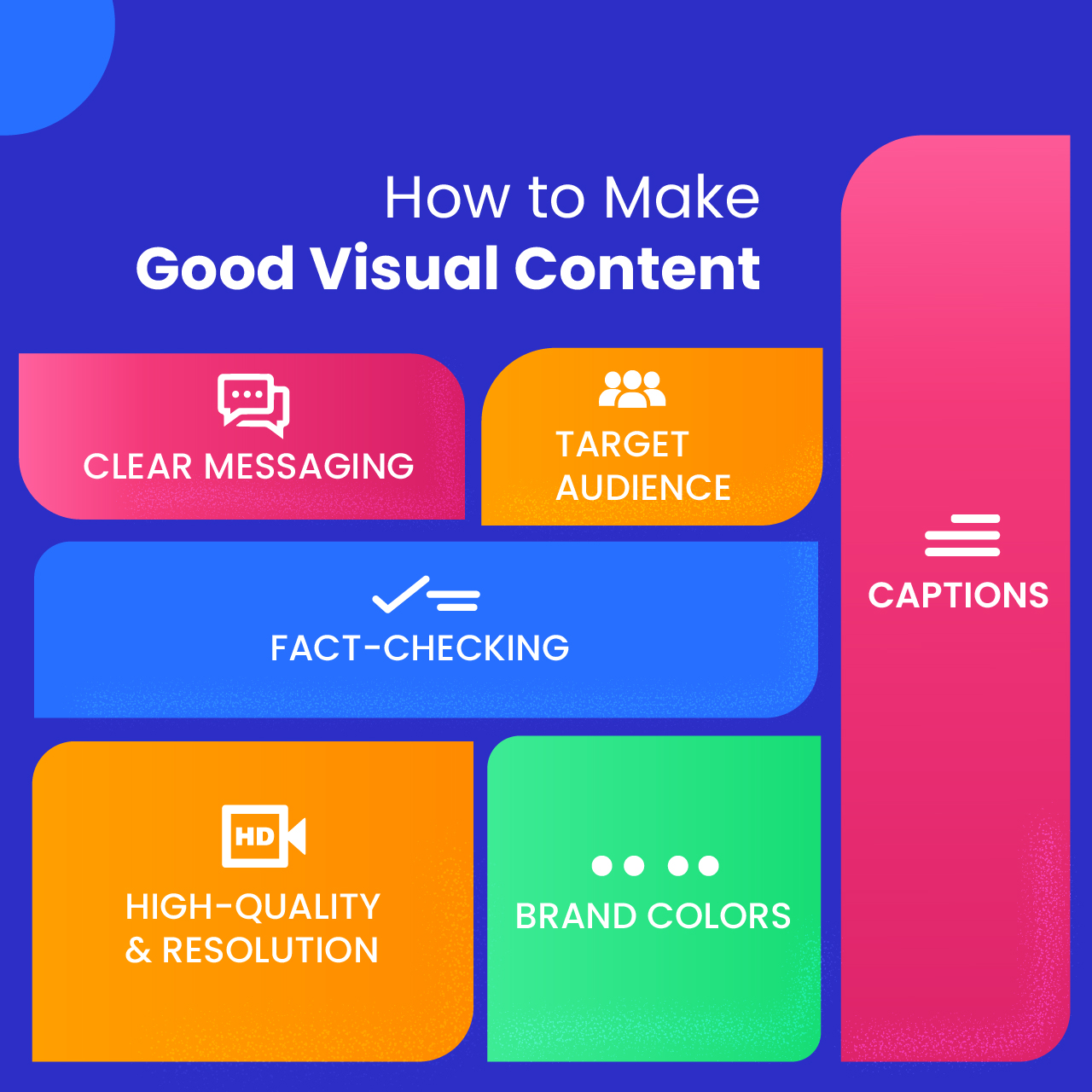 Target audience
First, you need to understand the audience who will see your posts. Who are your potential customers and followers? Remember that different platforms can also have different audiences. For example, your Instagram and Facebook audiences can be completely different. That's why you need to adjust the tone and images accordingly. You shouldn't be using a language that would appeal to teenagers and a younger audience if your product is aimed at middle-aged people. On the flip side, don't make your posts too serious if your target audience is young adults.
Clear messaging
The best visuals are rich in emotion, creativity, and provide relevant information. It is also important that they clearly communicate the message and appeal to consumers' senses.
However, one of the biggest drawbacks of using visual media is that you can not always be sure of your audience's reaction. Nowadays, you must double-check that your image doesn't offend your audience. Good visuals help brands relay core values, draw attention, and fit the post's topic.
Brand colors
If you want images to create an instant connection with your brand, you need to opt for pictures that represent your brand colors. It's 100% related to custom illustrations, graphics, and videos, and less compulsory for other visuals.
ALSO READ: How to Create a Unique Logo from Scratch?
Colors and fonts are the main things that help people identify and recognize your brand, and you should get them accustomed to your style – it is proven that color improves brand recognition by up to 80%. Desenio even matches the colors of the highlights with their current color palette: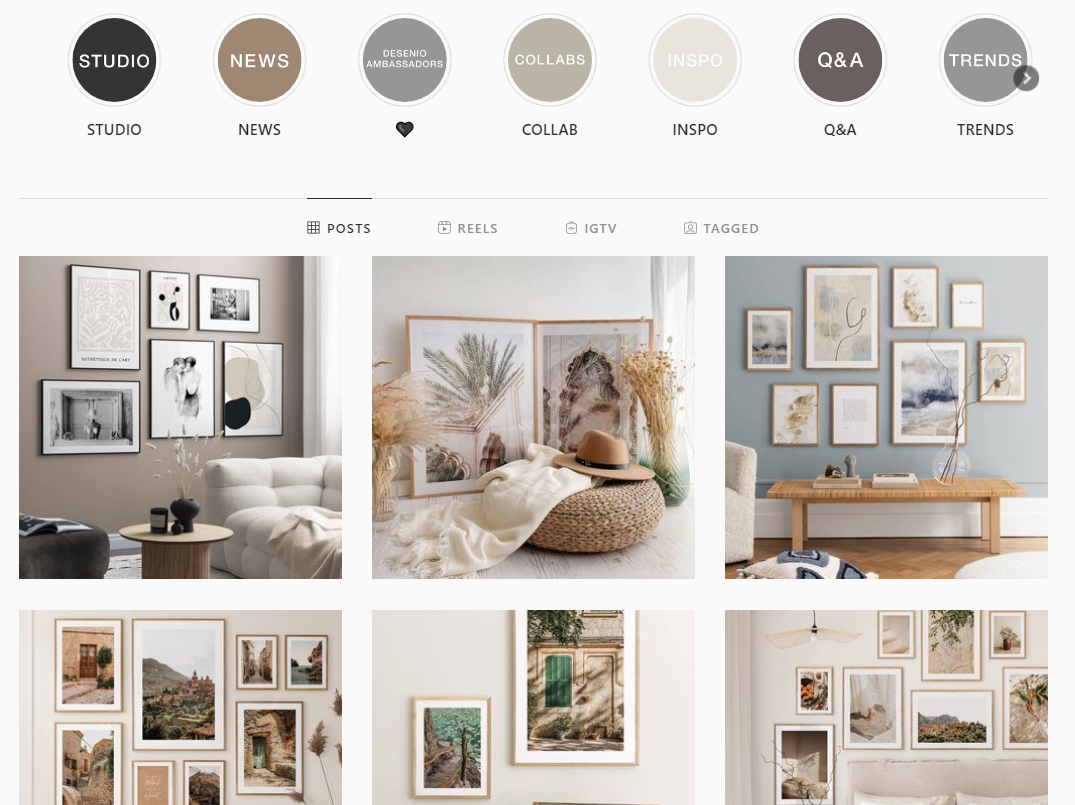 Fact-checking
You don't want to be remembered for misleading people with outdated or wrong information. One of the goals of any digital campaign is to make your brand the go-to source in your industry. If you lie in your ads, posts, and site – you can forget about achieving this goal. Always check what you put in the infographics and what stock photos you use to illustrate ideas.
High-quality and resolution
Research shows that high-quality visuals deliver the message to your target audience way better. When you post a video on YouTube, make sure its quality is at least 720p. As mobile screens get bigger, the video quality will make a difference. As for pictures, you should avoid blurry photos, lousy cropping, and too many filters.
Don't forget orientation as well – Instagram "loves" vertical clips, while horizontal videos are more appropriate for YouTube. Tools like Fastreel Video Editor and Picmaker can make your content watch-worthy.
Captions
Images used to advertise the product or service do not need to tell a complete story. However, when they are meant to add a bit of drama, they need to be included with suitable captions. So whether it's an Instagram story or a Facebook post, make sure your text matches the picture.
6
Visual marketing mistakes you must avoid
A marketer can never be too careful. A brand's image is not just dependent on what it does but also on the first impression that its marketing materials create. This will help you avoid common visual marketing mistakes.
Excessive use of stock photos
Using stock photos is easy, and it's tempting to just "set and forget" your visual content on social media or your website, but this is a huge mistake. These images may be copyrighted, but most importantly, anyone can use them. As a result, you may risk having the same marketing kit as your competition.
Using the same approach for each platform
Every platform has its own mix of content, so it's important to adapt your approach accordingly. How you express your brand story on your blog may be completely different from how you would promote yourself on Facebook or Pinterest. For example, long-form content works well for blogs but will be text-heavy for Instagram, where users prefer images with short accompanying text.
Inaccurate imagery
You need to be sure that the images you're using represent your brand and products accurately. It's essential to be vigilant about what you post online because once an image is out, it cannot be retracted.
A big mistake is posting images that are blurry, have poor coloring contrast, or even incorrect model representation through skin color. This can create a negative impression on customers who might not have had a problem with your product until they saw something different in the photo.
Inappropriate content
Another mistake is posting inappropriate content, such as nudity or images that depict violence. Although social media sites have strict policies, a photo that is provocative may lead to it even being blocked. You should also be careful with topics - such as religion, race, orientation, mental illnesses, and gender identity - that can offend or belittle certain groups of people.
7
Where is visual marketing headed?
In the world of marketing, visual content is king. It's been a long time coming, but marketers have finally come to accept that it's not just about what you say anymore; it's also how you say it. But what does 2022 (and the years after) have in store for visual marketing?
Augmented reality: To attract more customers, businesses have started to use artificial intelligence (AI) in their promotions. The most popular tools include virtual tours, interactive presentations, virtual fitting rooms, and digital make-up testing.
Short-lived content. Photos and videos that last only for a certain period of time (e.g., 24 hours) will continue thriving. Social media is all about "here and now," so posting things that are relevant now will help you keep your profile clean from excessive posting.
Interactive live-streaming. Instagram launched the live streaming feature in 2016, but it really peaked only in 2020. Alongside Twitch and YouTube, these three platforms remain popular among companies for streaming corporate events, product launches, and Q&A sessions. And as more businesses go online and more people work remotely, live streaming is sure to attract more audiences.
The keys to a visual marketing strategy, therefore, come down to two things. First, brands need to identify their target audience. And second, they need to engage with that audience in a way that will deliver on their promise.
If a brand does either of these effectively, then it has an effective combination to achieve social media marketing success. The practices described above can amplify brand presence, build excitement for your product or service, and drive sales.
However, there are also other things you need to consider. For one, you should ensure that your brand images are visually rich and diverse enough to make them stand out. With this in mind, you should never limit yourself when creating multimedia content.