YouTube banners can take your channel from "Okay" to "Wow". It gets you additional followers, views, and leads for your business. But, it's never easy to design a YouTube channel art that fits all devices. With Picmaker, you can do it in a few simple steps.
YouTube banner measuring guide
Download the YouTube banner measuring guide - click here to download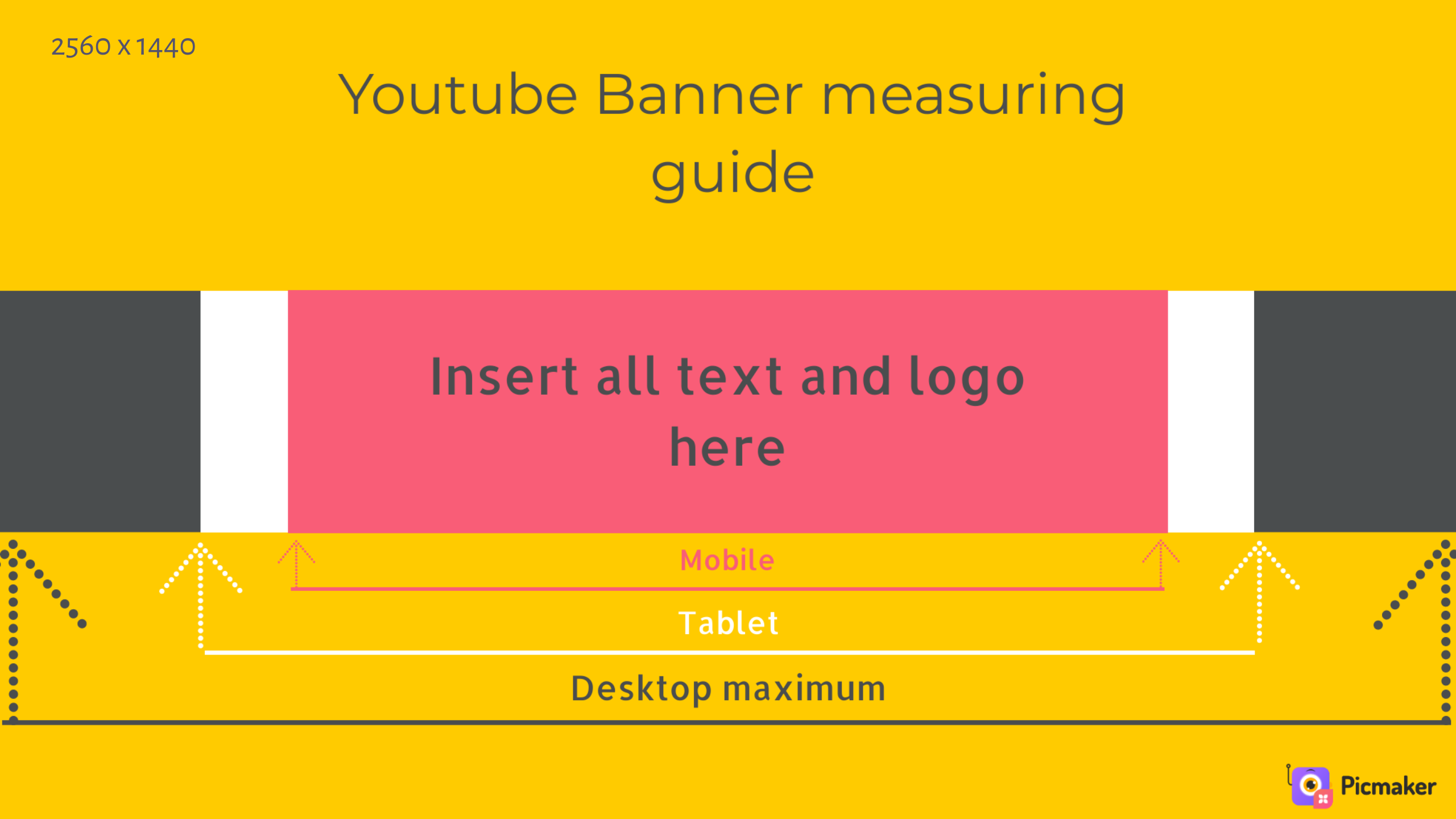 YouTube banner template
Choose a YouTube banner template.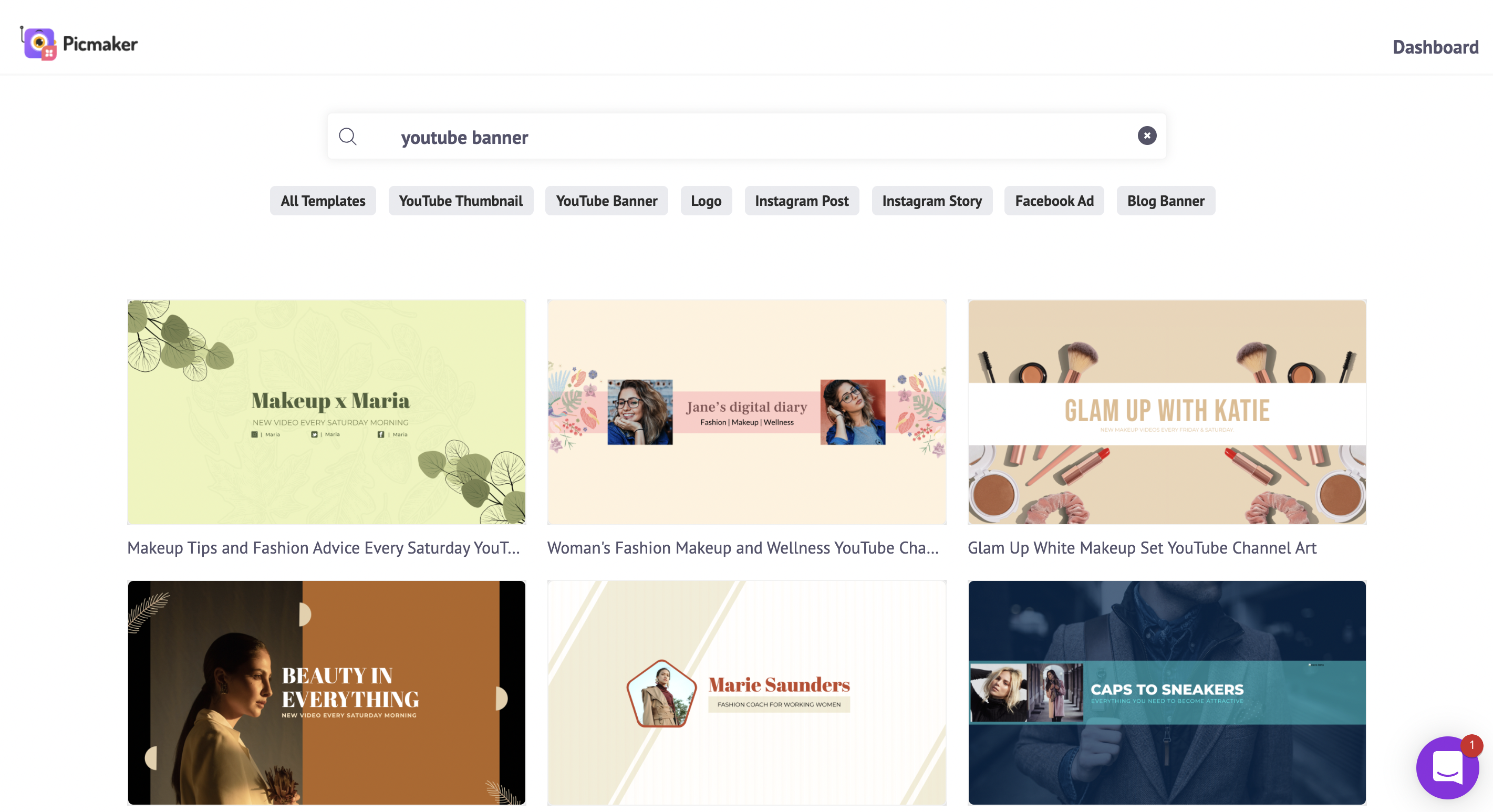 Customize
Customize the template with the measuring guide.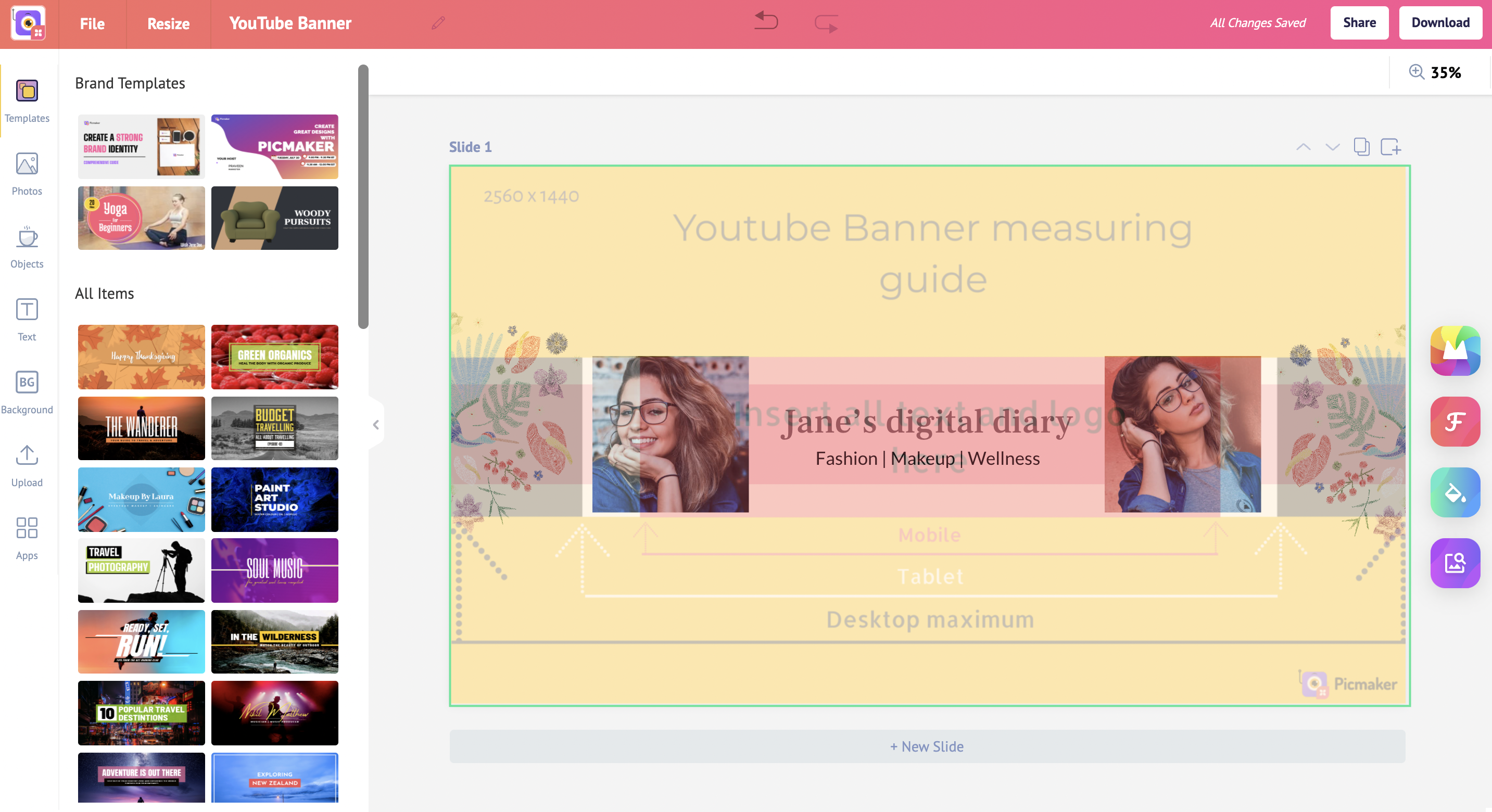 Download
Download the design.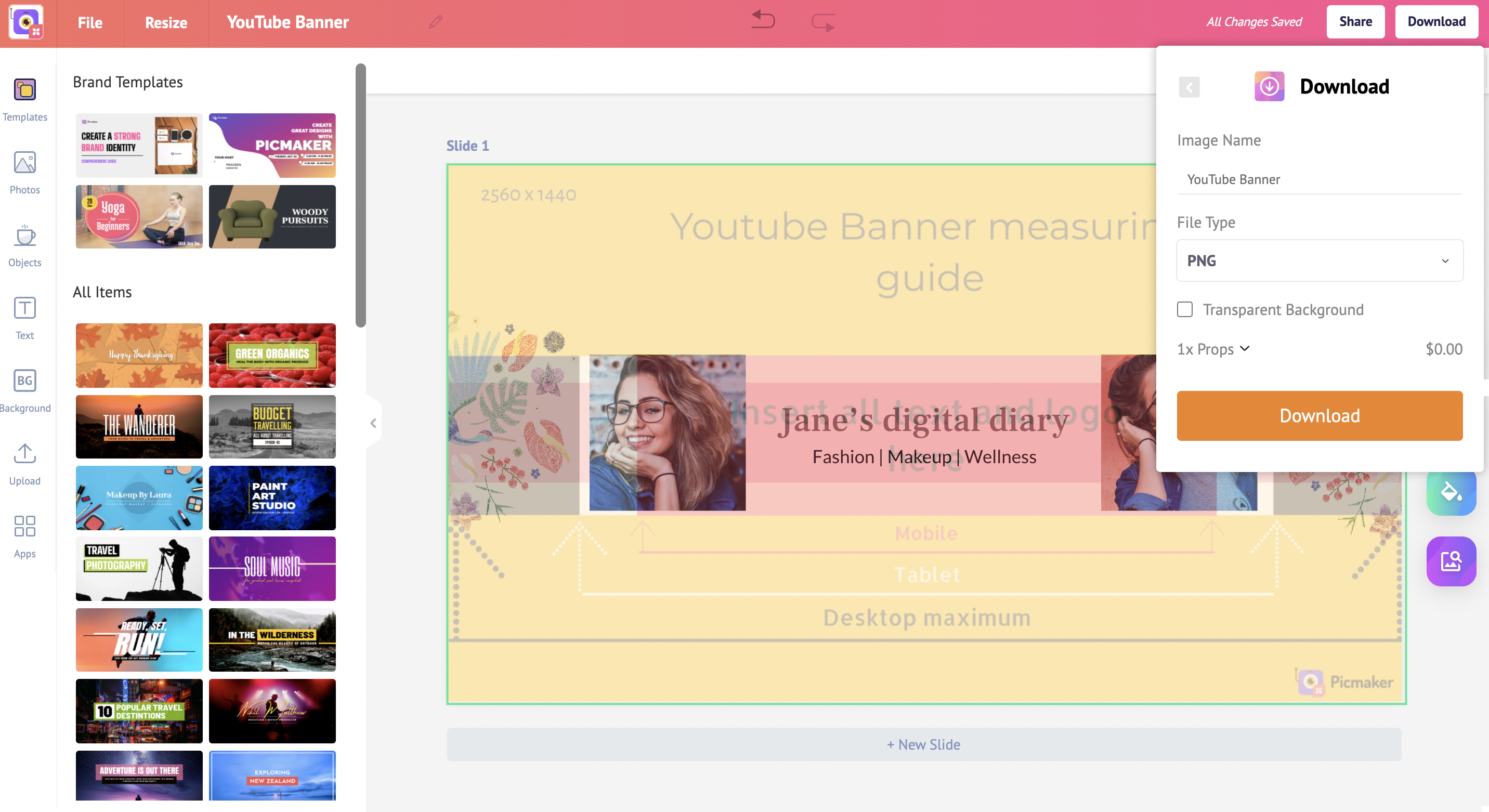 500k YouTubers trust Picmaker for their banners. See what keeps them coming back.
Also, check out the below tutorials
YouTube thumbnail – Create thumbnails that get clicked
How to create unique designs in seconds using AI