Gradients are cool. We love gradient shapes.
They are the most popular color trends in the design landscape.
Ever wonder how to enhance your design skills with gradients?
Use Picmaker to tap the potential of different regular and irregular gradient shapes.
Unleash your creativity by customizing the gradient shapes with different colors and sizes.
Here are the steps to add gradient shapes to your designs.
Log in
Log into Picmaker and select a template to add gradient shapes. You can also go to the 'my designs' tab and choose one of your custom designs to add a gradient shape.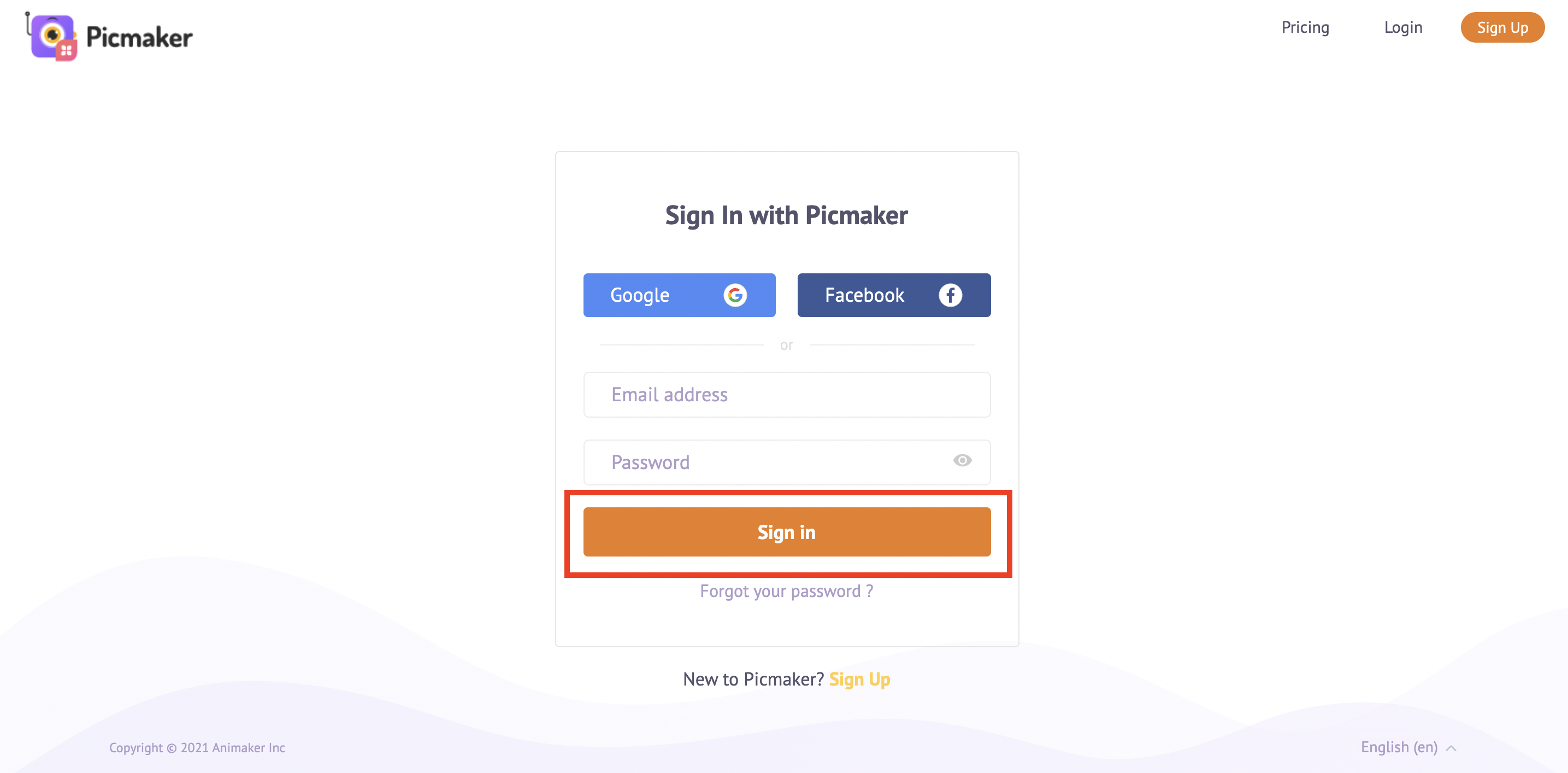 Objects
On your design canvas, click on the 'objects bar' and click on the 'gradient shapes'.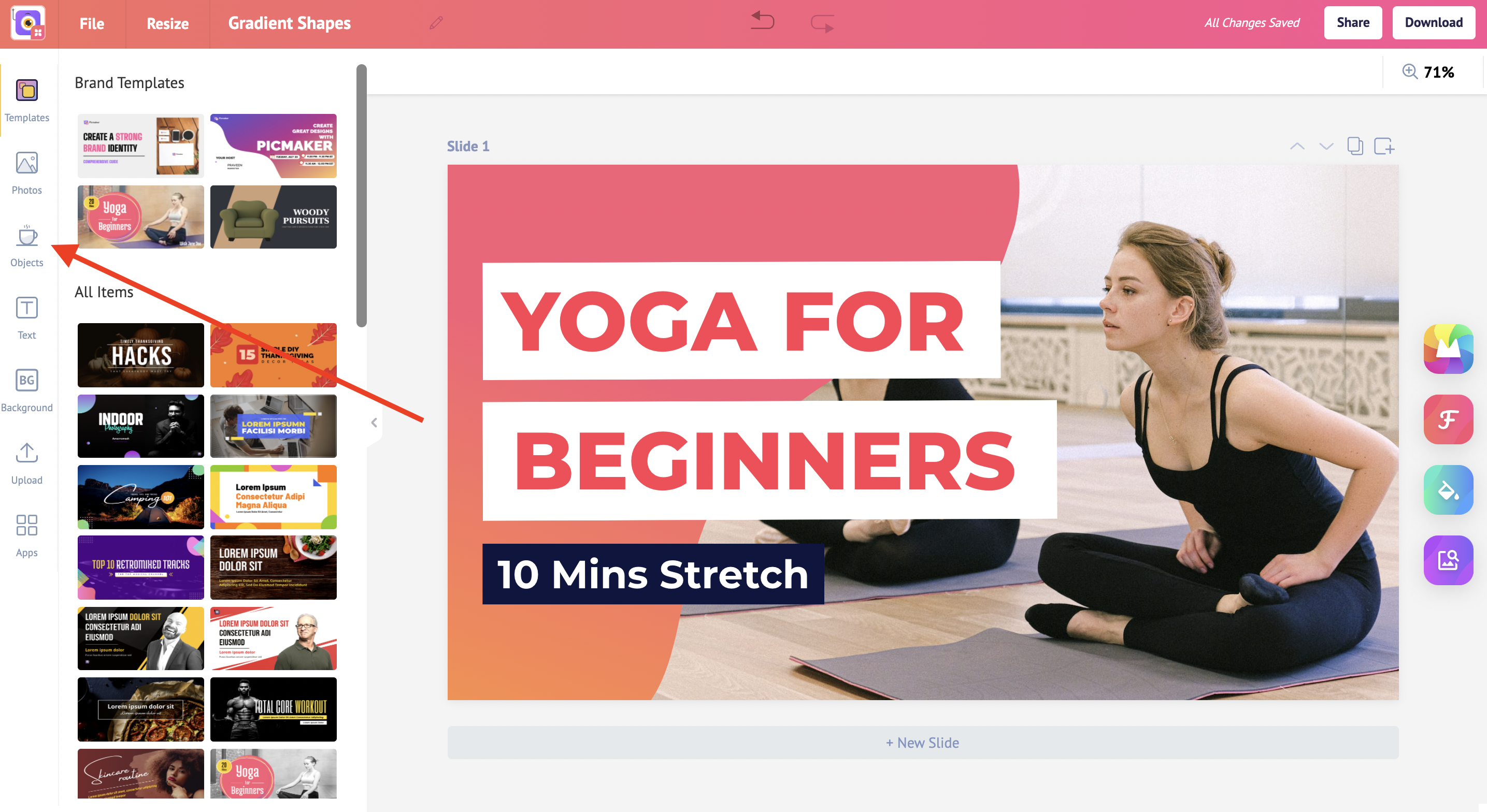 Shapes
Choose from a ton of pre-existing shapes by clicking on them.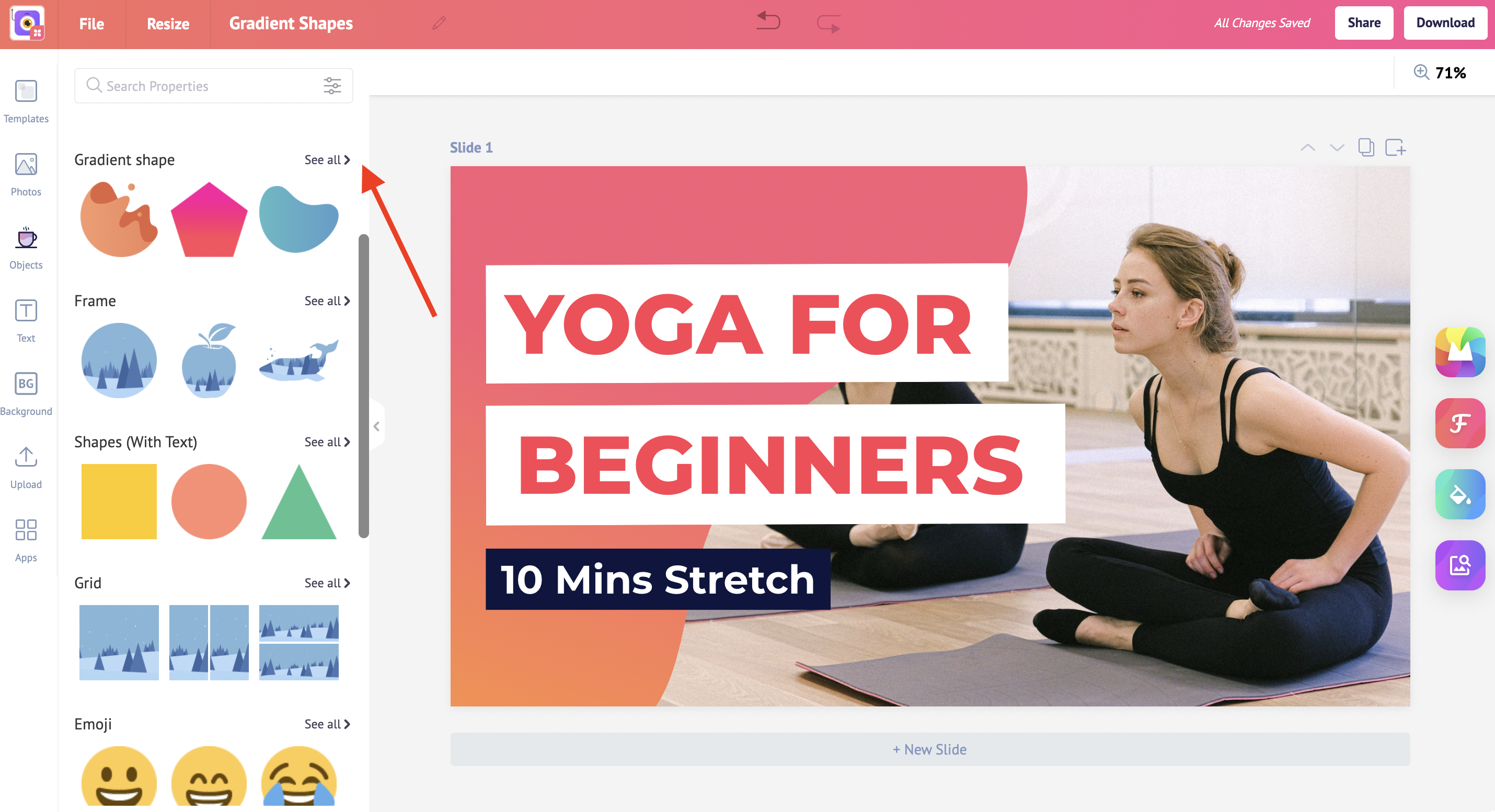 Gradient Shape
Once you add a gradient shape to your design, you can change its colors by clicking on the color selector in the top left corner.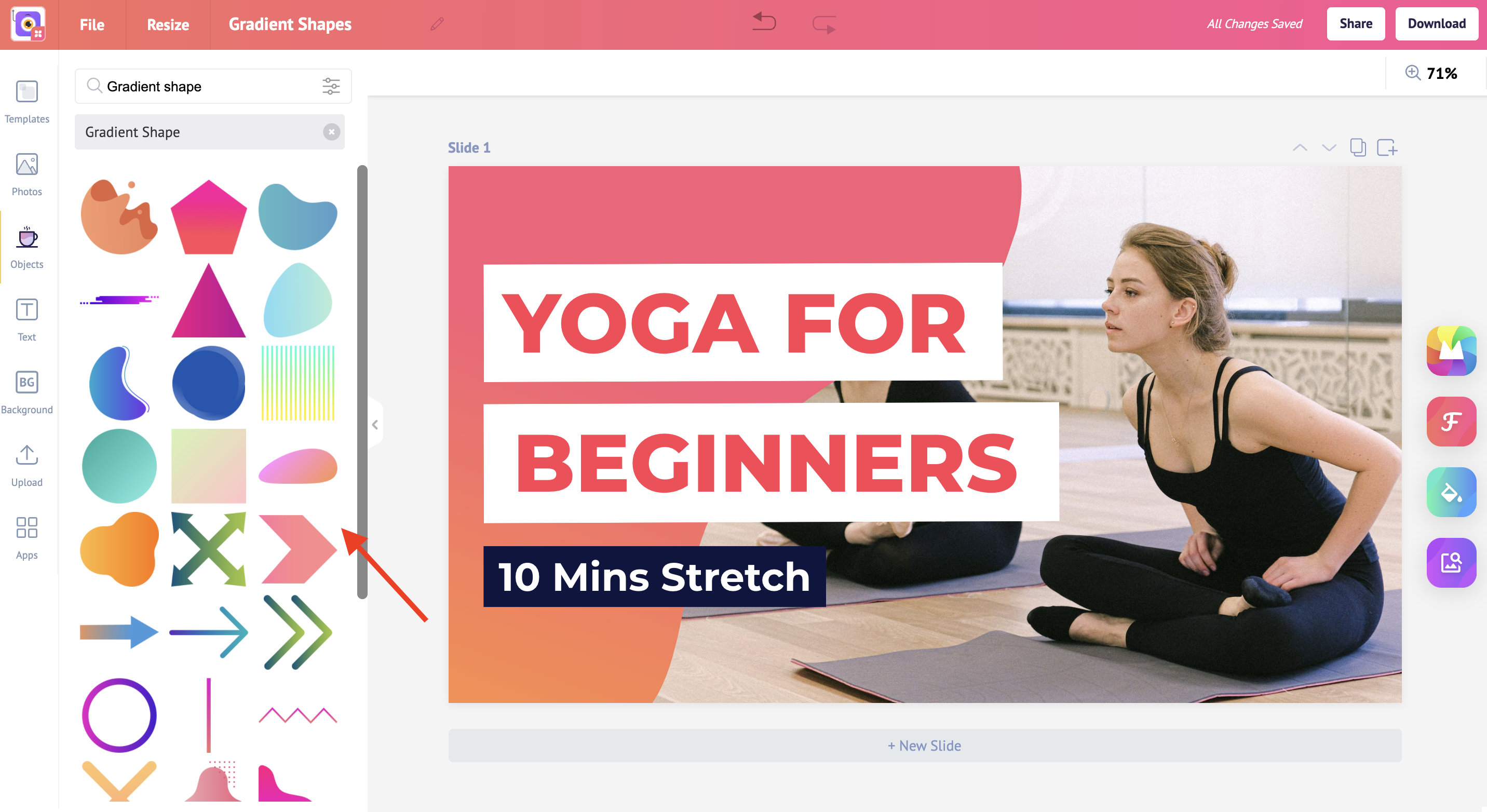 Colors
You can select one of the existing colors from the drop-down list. If you want to be very specific, you can also use the color picker or enter the hex code to choose your color.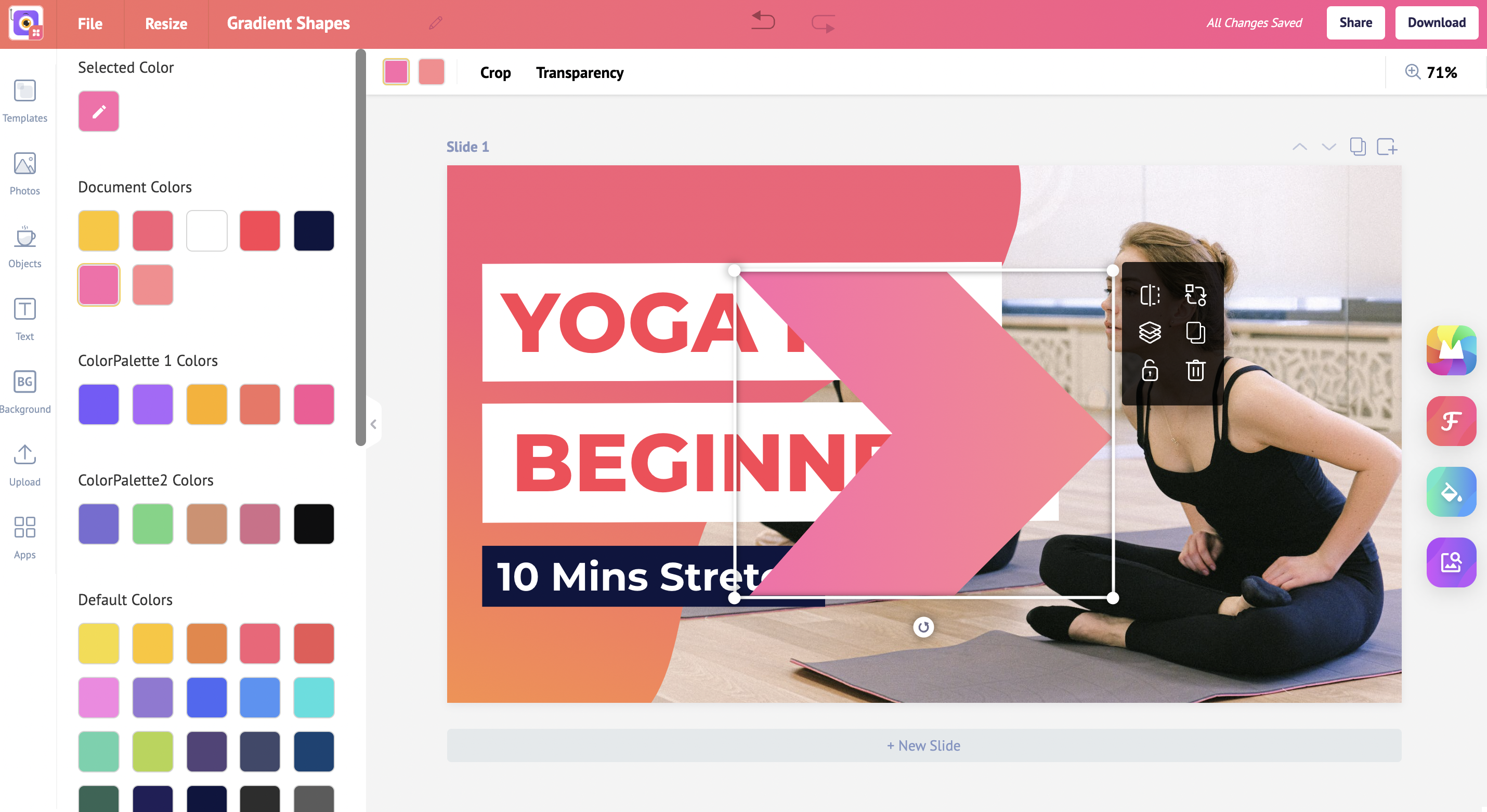 Arrange
Use the floating toolbar to change the arrangements and other factors of your design.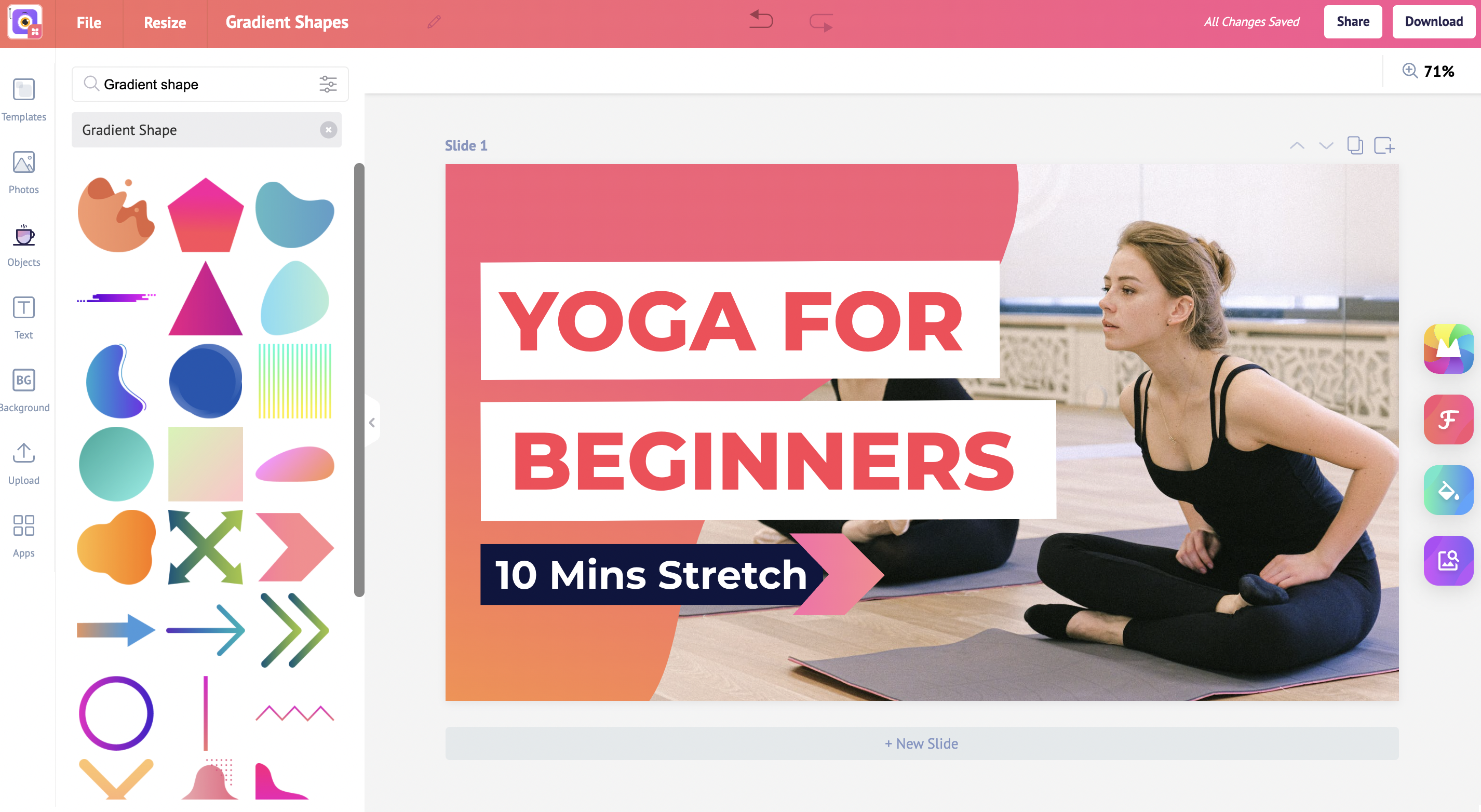 Jump into the popular color trend
Check out the below tutorials
How to add Gradient Overlays to Images