You might come across loads of quotes on Instagram. Ever wondered how those posts are designed?
You don't have to be a pro designer to create one of those eye-catching posts.
With Picmaker, you can create an Instagram quote design in a matter of minutes or even seconds.
Sign up
Sign up on Picmaker. If you are an existing user, Login to your dashboard.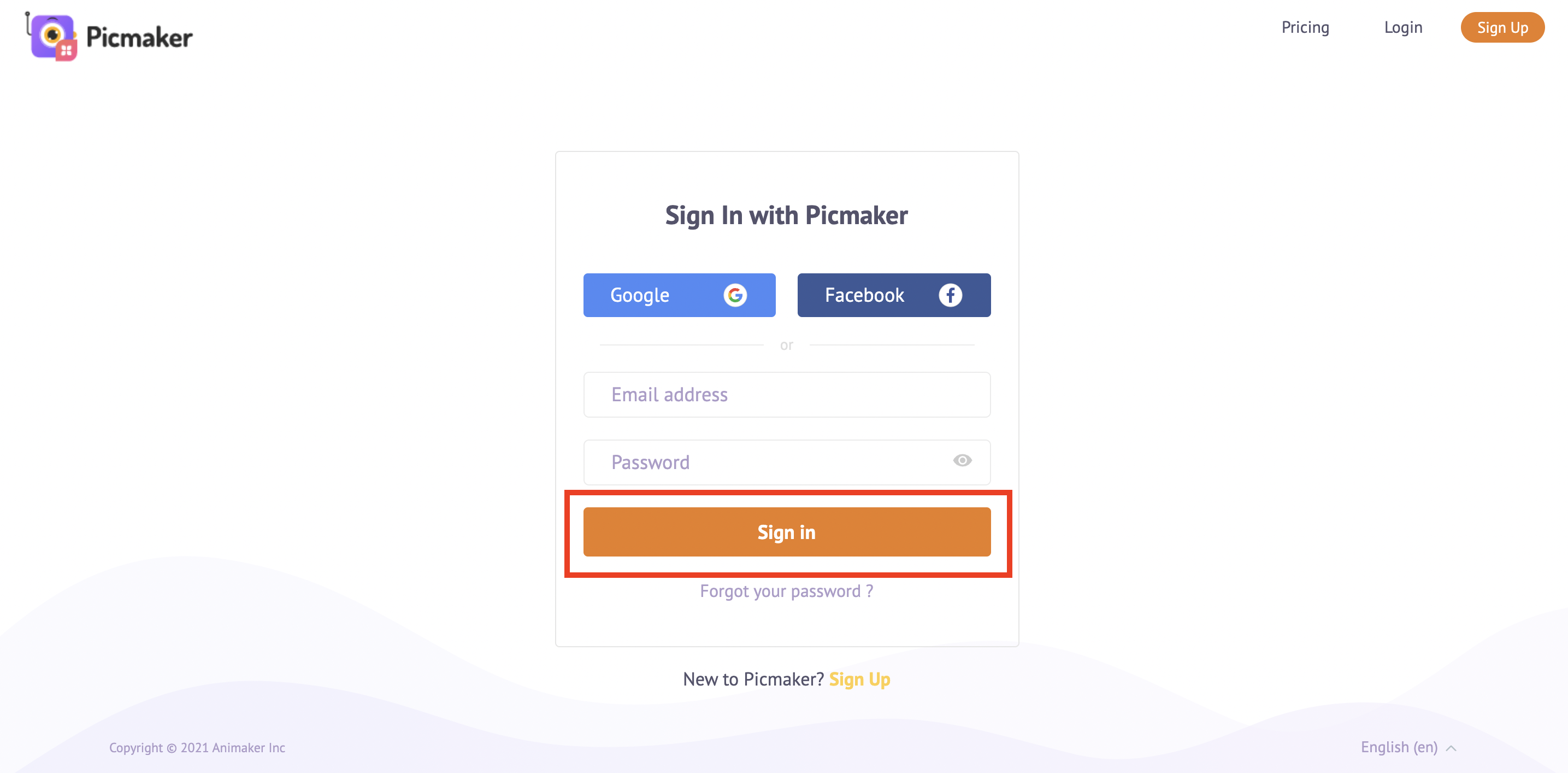 Templates
Under Instagram Posts Templates, find a suitable design for yourself.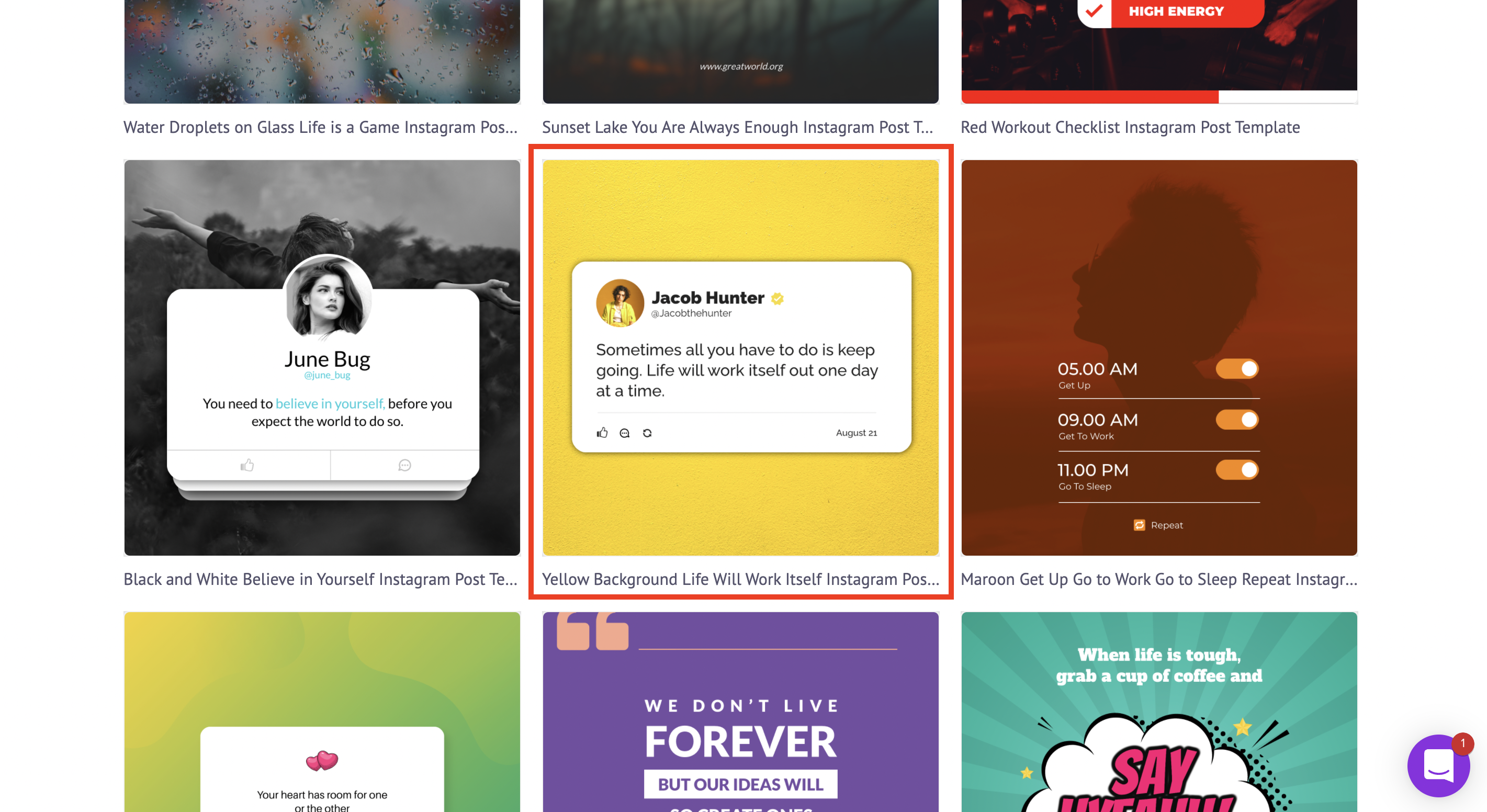 Customize
Replace the placeholder text with your quote and download it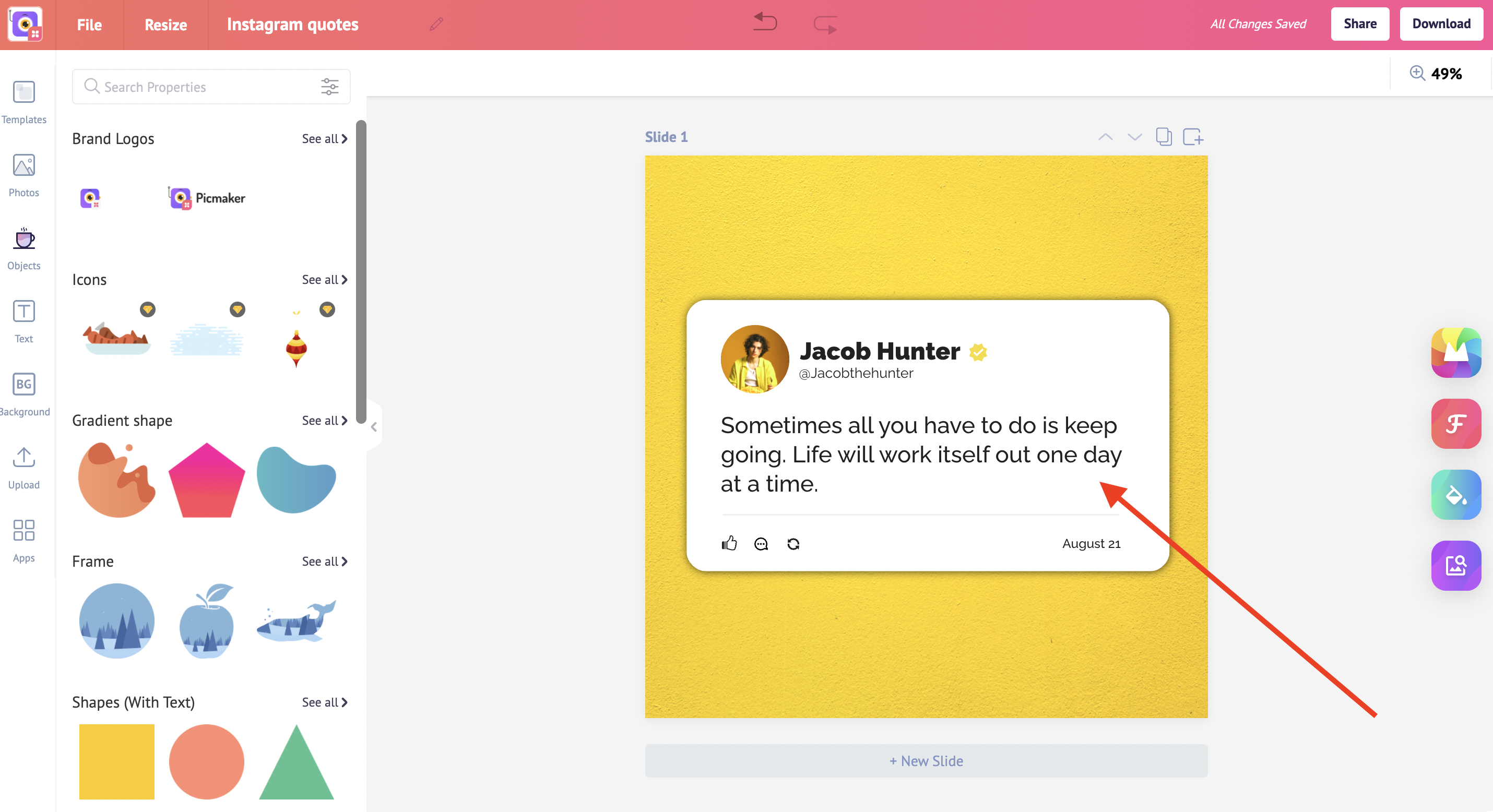 BOOM! In just 3 steps, you can effortlessly create your Instagram Quote that drives engagement.
100,000 Instagrammers use Picmaker to create stunning posts
Check out the below tutorials
How to create Instagram posts that skyrocket your engagement
How to create unique designs in seconds using AI